There are different types of nails, they are of different applications, this article shows the usage of different kinds of nails.
1, Round wire nail: also known as common nails, These large round head nails are mostly used for rough carpentry where appearance is not important but strength is essential. They have a flat head and a smooth, round shank that tapers to a point, they are inclined to split a piece of wood, Sizes from 20- 150 mm (0.75in – 6in).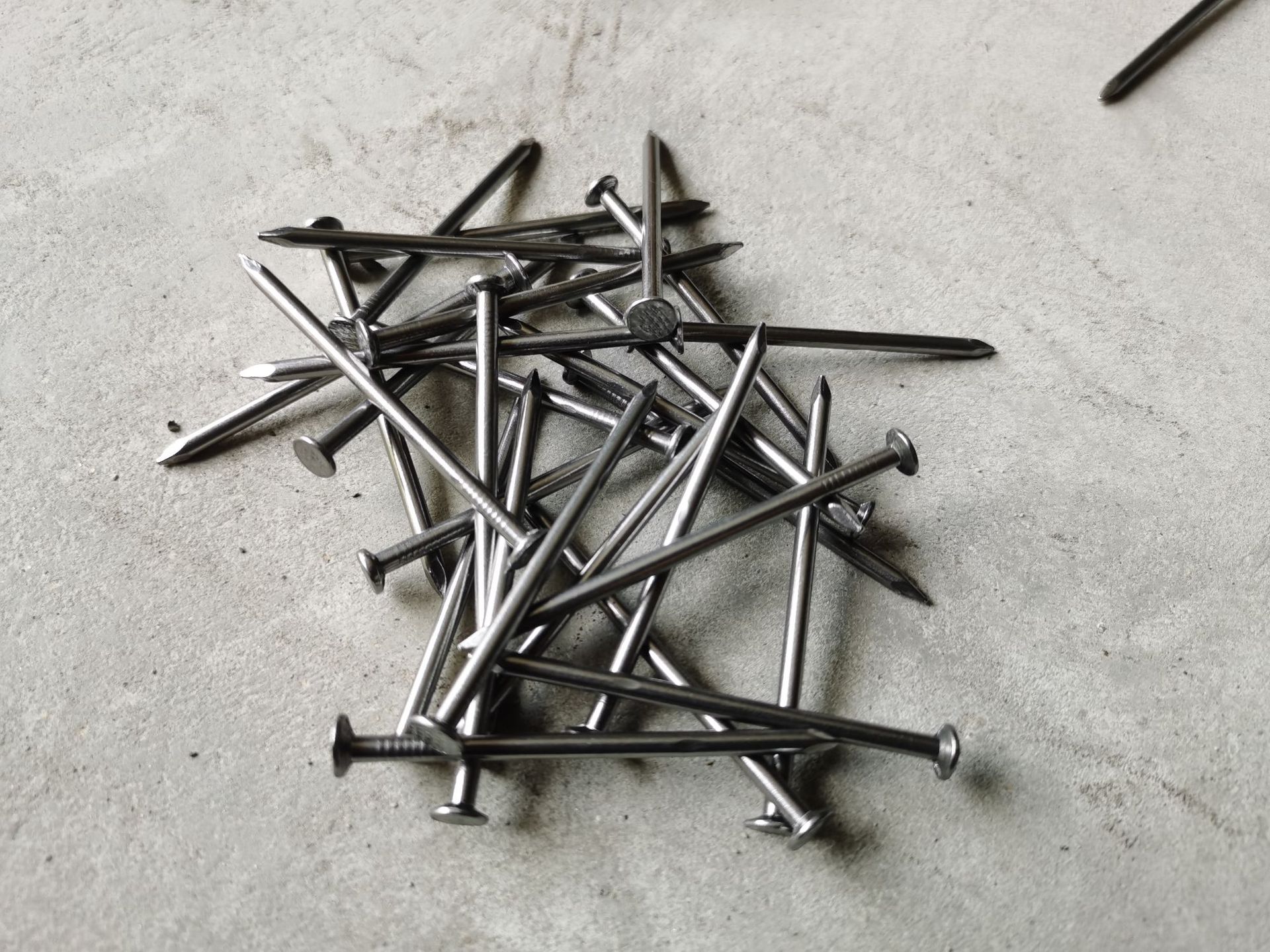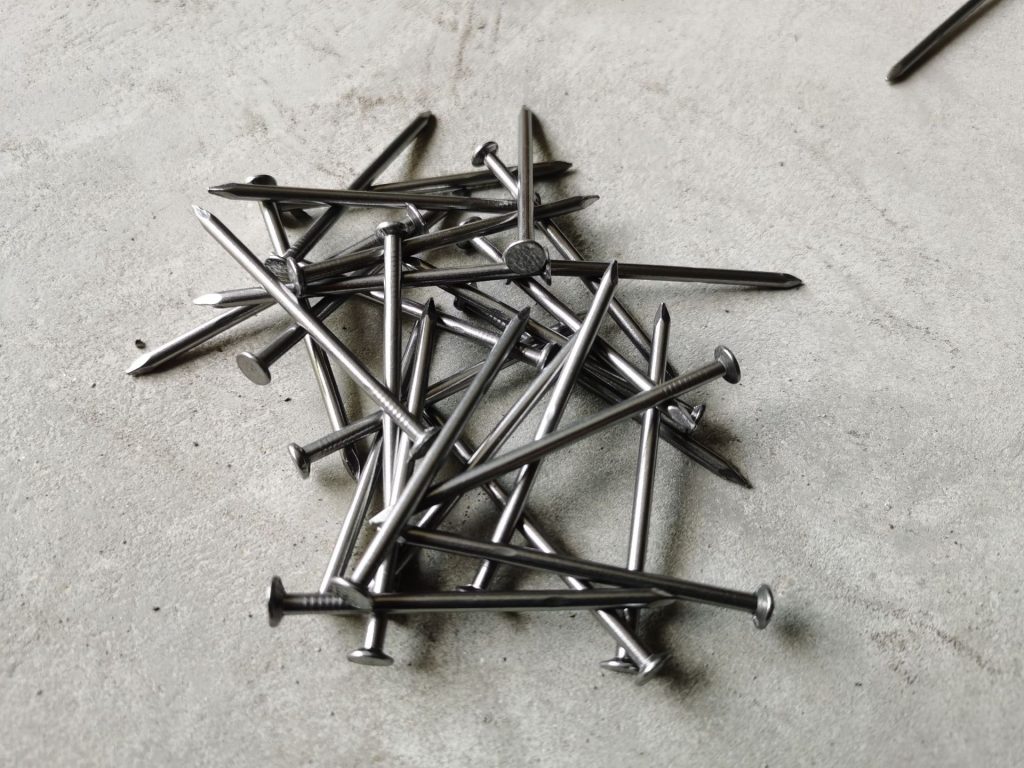 2, Coil nails: These nails are held together in a coil by a thin coil nail welding wire and are used with pneumatic nail guns for framing, siding, pallet making and other construction applications.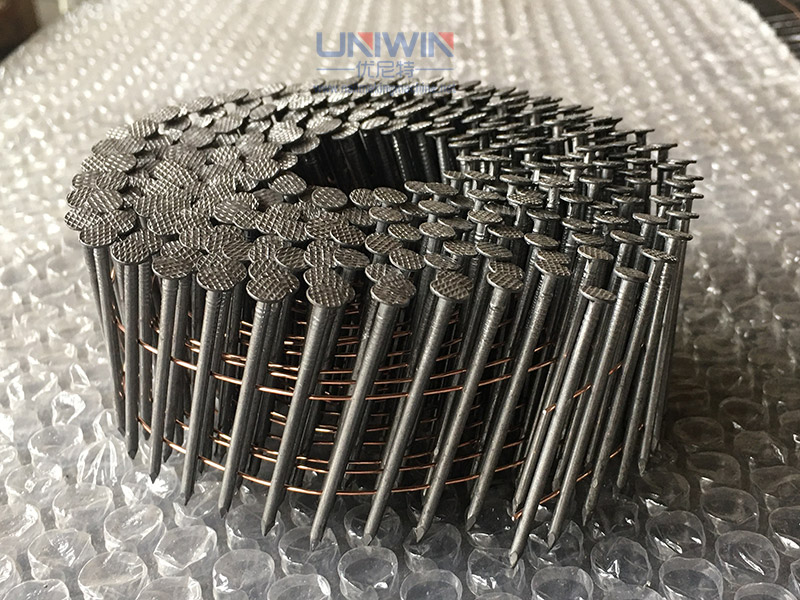 3, Concrete nails: These nails have a hardened, grooved shank and a flat head, raw material 65#/55#/45# hard steel wire, designed to be driven into concrete or masonry surfaces without cracking or breaking them. Its main character is high hardness, short and thick shank, high penetrating power.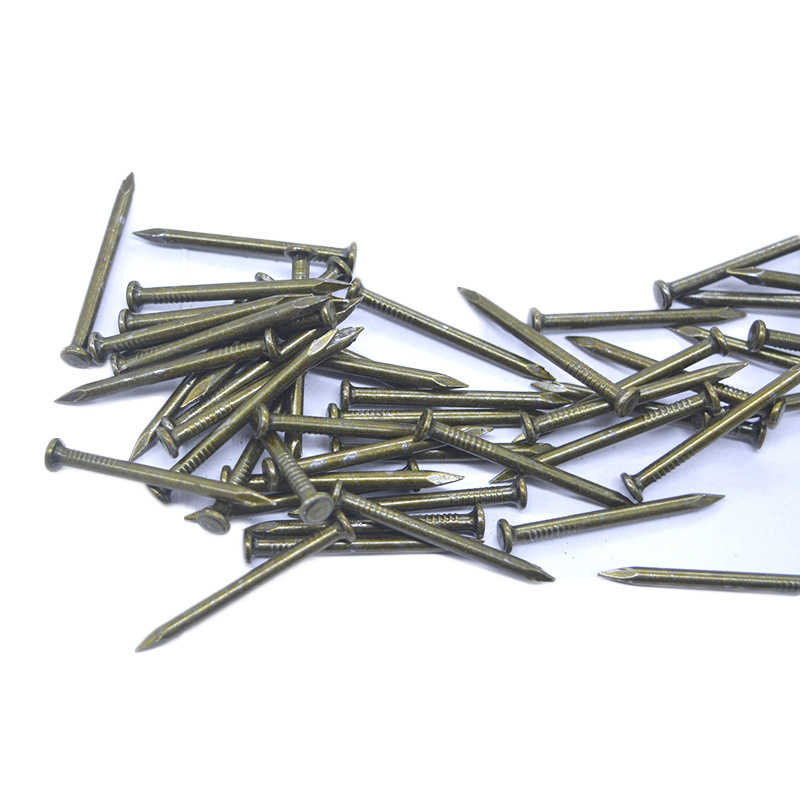 4, Umbrella head roofing nails: For fixing corrugated sheeting to timber, These nails have a wide, flat head and a short shank, often with a barbed or ringed texture to provide better grip, In general it needs galvanzation to protect it from being rusty.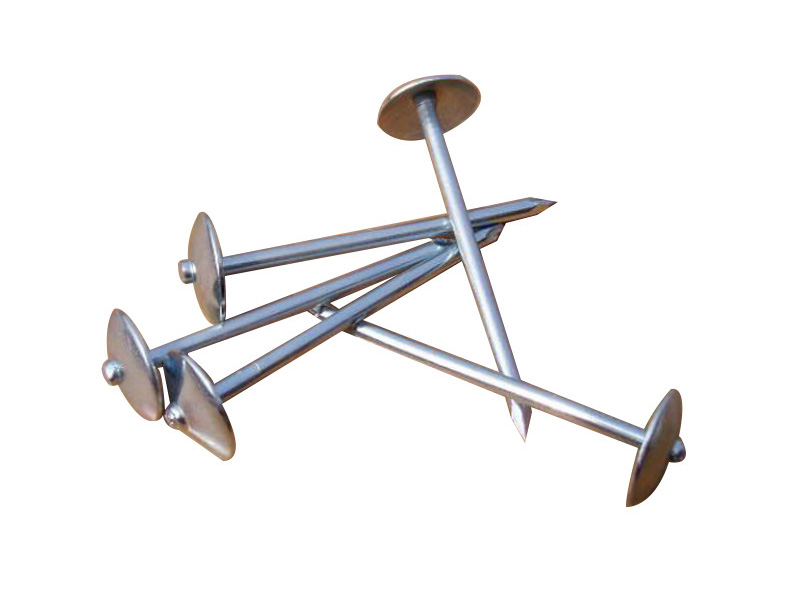 5. Big Cap roofing nails: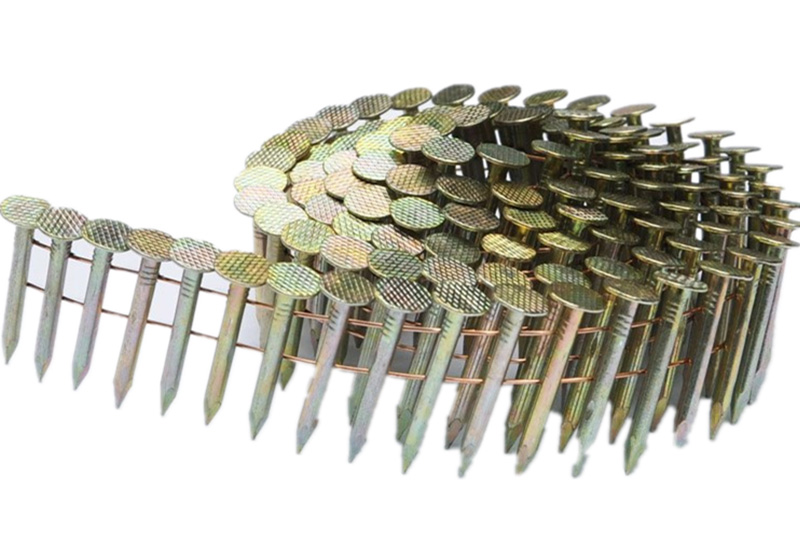 6, Screw nails: A screw nail is a kind of screw which has threads on the shaft and a sharp point, its function is to connect two object and fasten them together. While a nail is smooth, common nails have more flexibility, typically used in softer woods and screw nails have more tensile strength, typically used for drywall or deck board applications.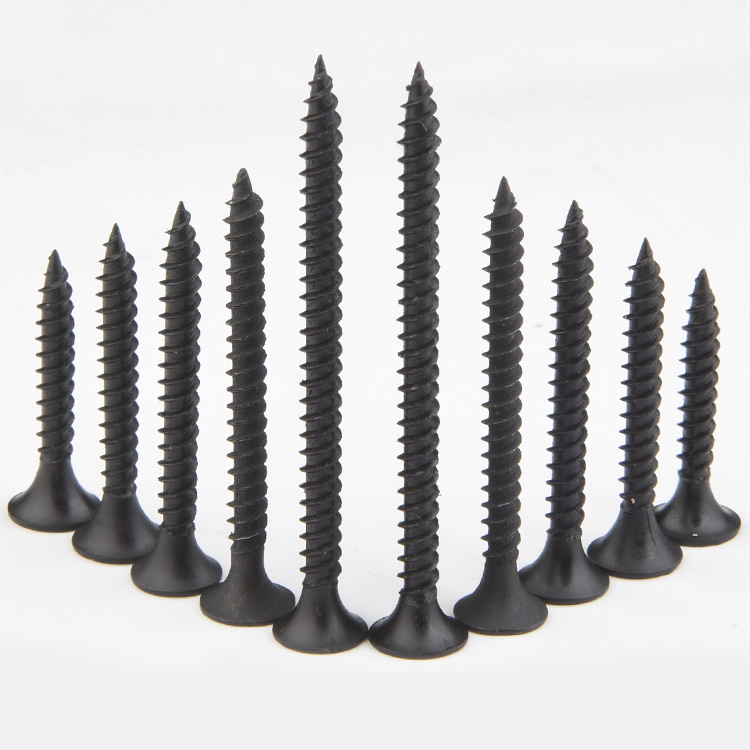 7, Brad nails: T/F nails, Similar to finishing nails, but thinner and smaller, brad nails are used for attaching lightweight trim or delicate woodworking projects where splitting the wood is a concern.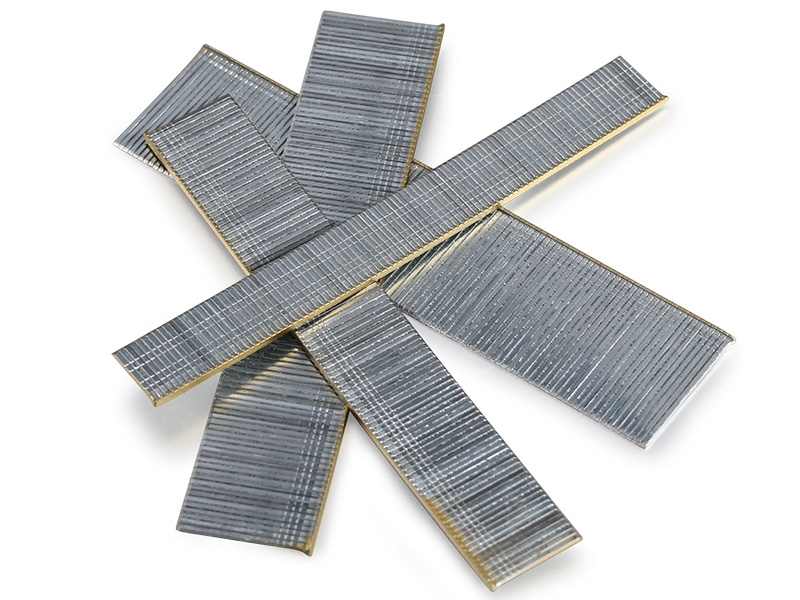 8, U-shaped nails: Also known as fence staples or fabric staples, these nails are used to attach wire mesh, fencing, or fabric to wooden surfaces.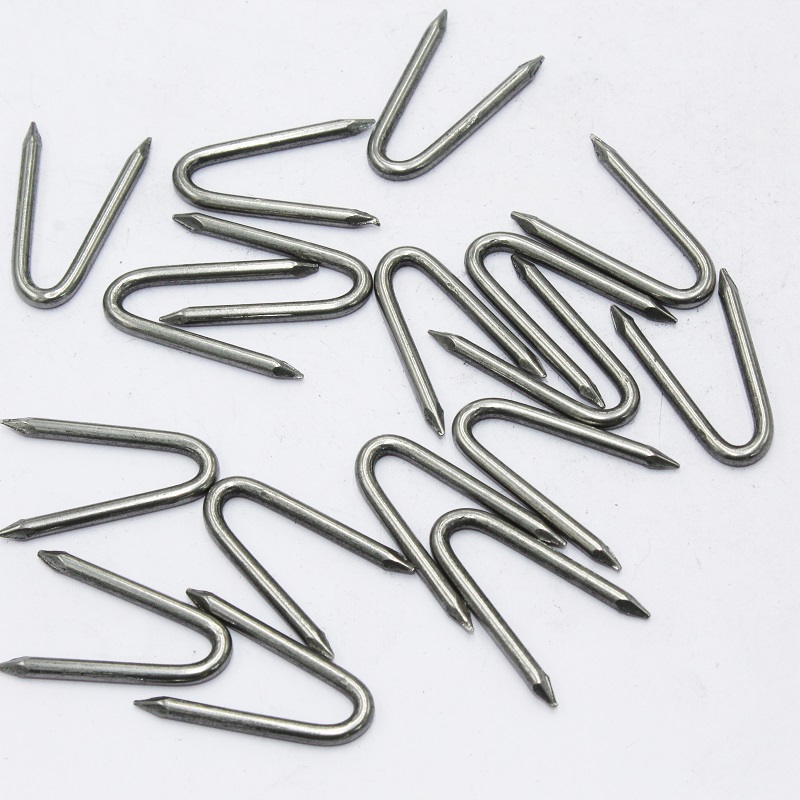 9, Double head duplex nails: The characteristics of double cap nails are easy to pull out and can be recycled, avoiding damage to temporary buildings, saving manpower and material resources, and reducing costs. They can simultaneously achieve two functions: fixing and hanging objects.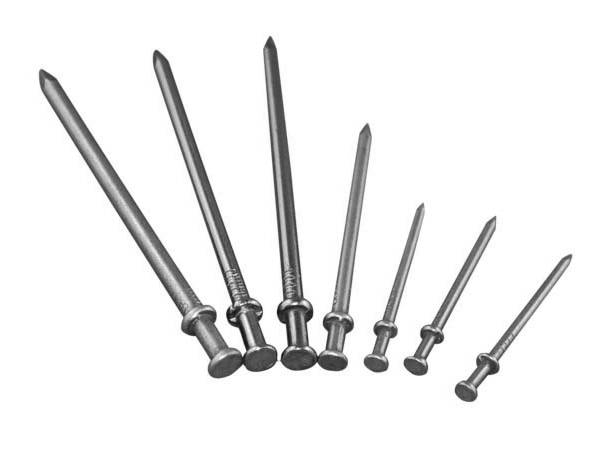 10, Flooring nails: Designed for securing floorboards, these nails have a  screw shan or spiral shank to hold the flooring securely in place.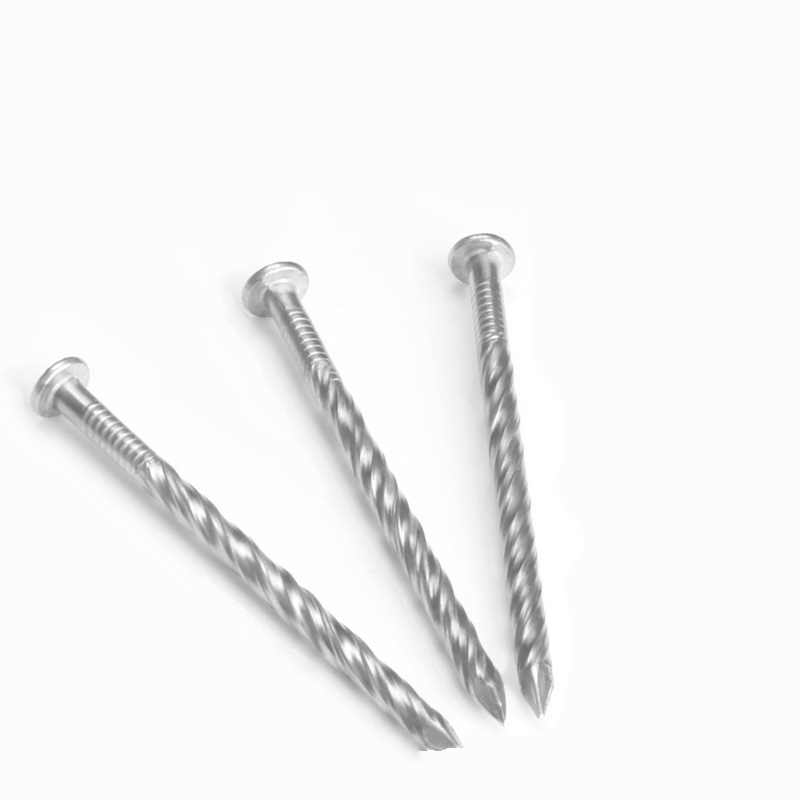 11, Finishing nails: These nails have a small, slightly rounded head that can be easily sunk below the surface of the wood, making them ideal for trim work, crown molding, and baseboards.
12, Masonry nails: Made from hardened steel, masonry nails are used to attach wood framing or furring strips to brick, stone, or concrete surfaces.
13, Panel pins: These are small, thin nails with a small head used for attaching paneling, veneer, or light trim work.
14, Tacks: Small, sharp, and flat-headed, tacks are used for attaching lightweight materials such as fabric, paper, or thin plastic to wood or other surfaces.
15, Metal Shoe Nails: (car leather nails, four corner nails) are made of high-quality metal materials. The shape of a nail is characterized by its non rusting, non aging, wear resistance, and other characteristics. They are used for reinforcing the heel of leather shoes, and are suitable for use in various types of leather shoes.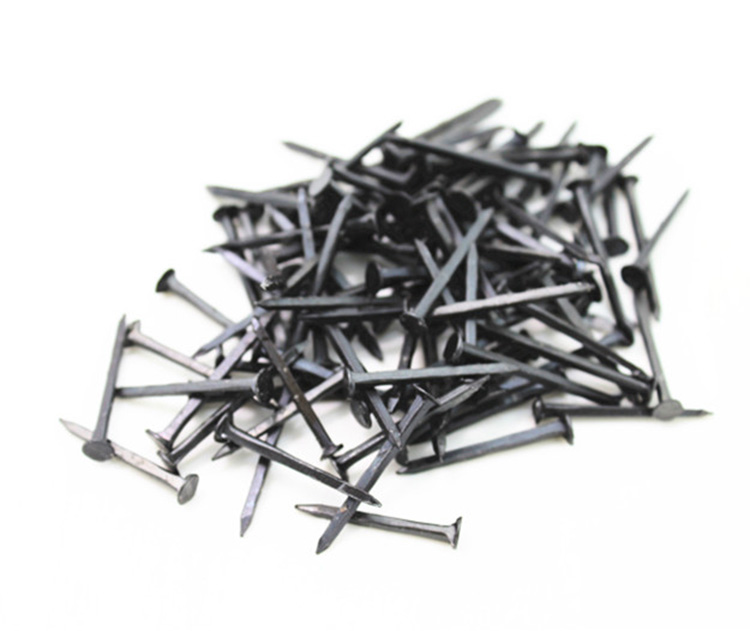 The specifications :10MM, 13MM, 16MM, 19MM, 25MM.  The most common used size is 16MM.
Our factory can make all type of machines that to make these kind of nails,if there is any questions,pls feel free to contact us.