Duplex head nail making machine
Double head / Dual head nail making machine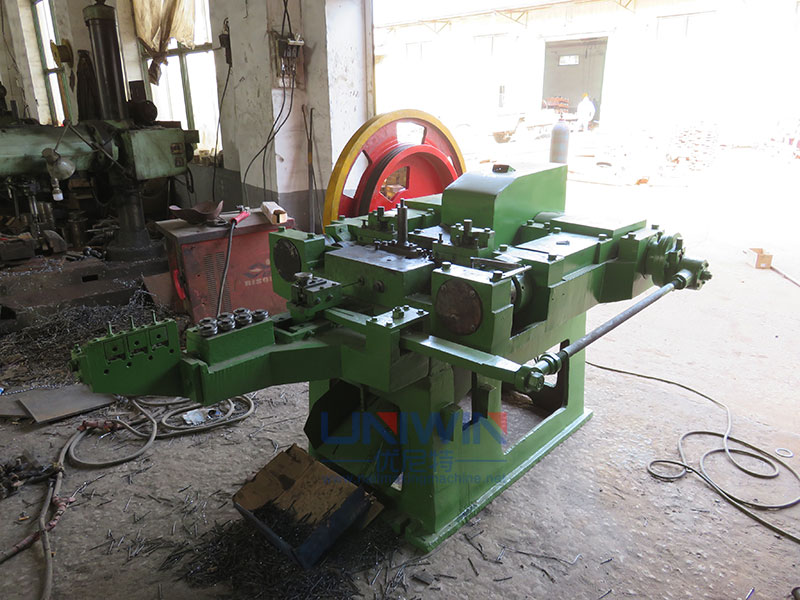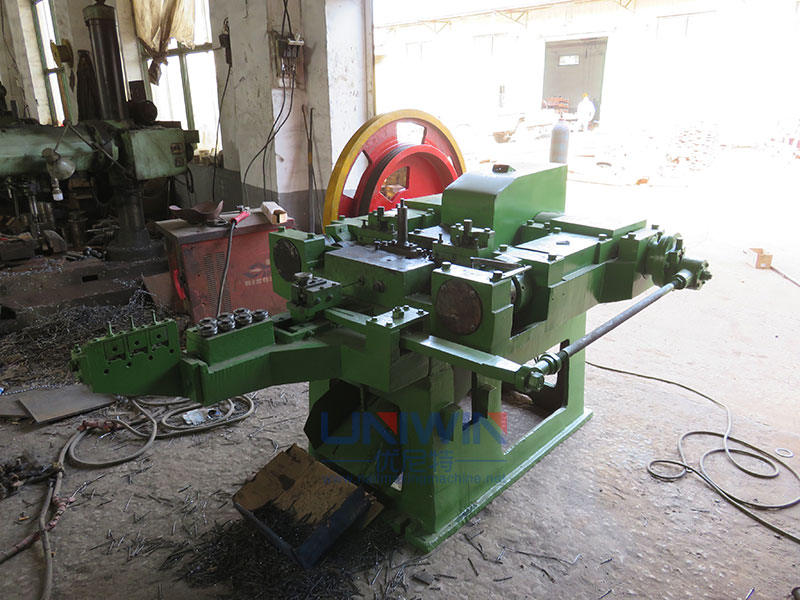 Motor power:4kw D
Diameter of nails: 1.8-4.87 mm
Length of nails:40-102mm
Speed: 200 pcs/min
Weight: 2 tons
Wire pay-off max capacity: 400kg
The double head nail making machine is designed to make double head nails, for double head nails, the applications usually is :
For temporary construction when nail removal is required such as concrete forms and scaffolding;
Second head remains exposed for easy removal.
The structure of the double head nail making machine is some of different from the traditional type nail making machines, the key factory is the head forming system, which can make dual nail heads when punching.
Duplex nails made by the duplex head nail making machine:
Nail head size and thickness can be adjusted.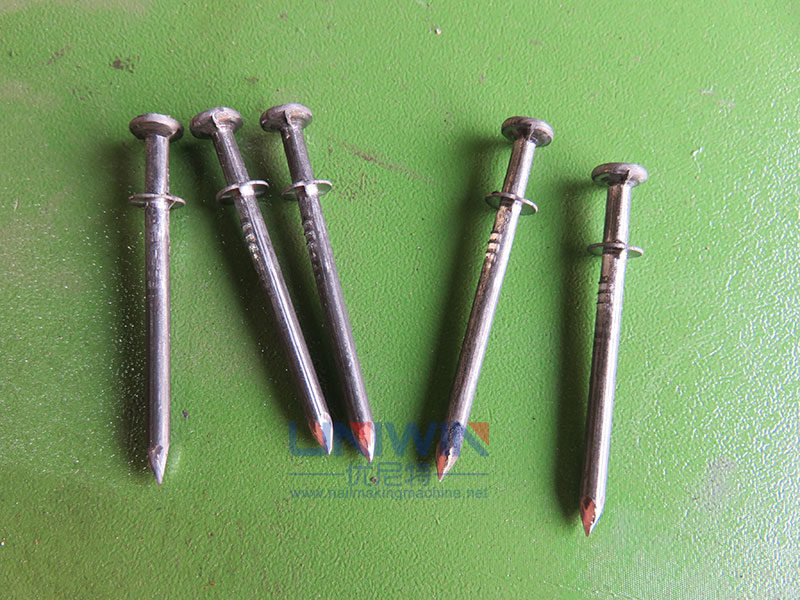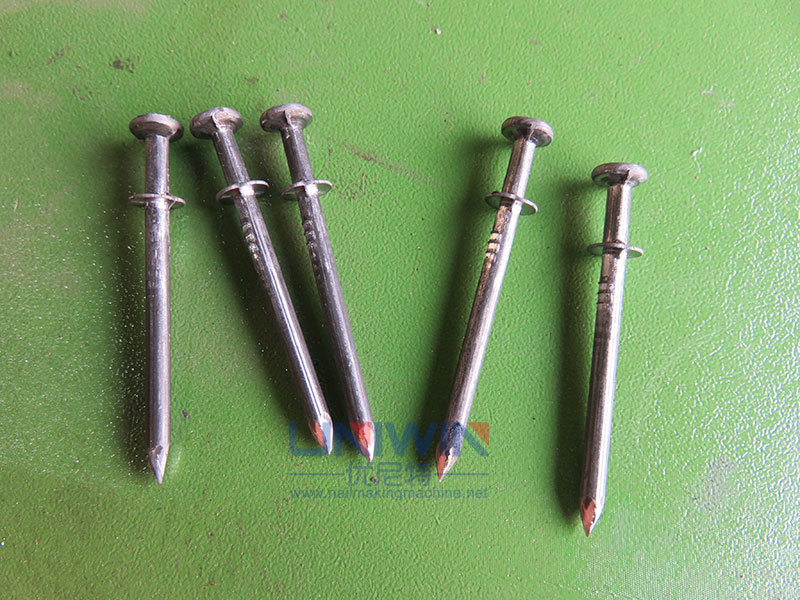 Machine Testing Videos :

To see more details, pls visit: https://www.nailmakingmachine.net, Uniwin nail making machine, nail making machine expert in China!