Concrete nail making machine Introduction:
The Concrete Nail Making Machine is the equipment designed to manufacture high-quality concrete steel nails. By integrating various stages of production, this innovative machine ensures consistency, efficiency, and precision in the creation of concrete nails. In this article, we will introduce the Concrete Nail Making Machine and discuss its role in the steel nail-making process, from the initial wire drawing to the final stages of packing.
Concrete nail making machine Parameters:
Model: Z94-4C
Concrete nail size: 25-100mm
Diameter: 2.0-4.8mm
Speed: 220 pcs/min
Motor: 4 kW
Size: 2250x1500x1550mm
Weight: 1850kg
With a production speed of 220 pieces per minute, the Z94-4C Concrete Nail Making Machine offers impressive efficiency and output, allowing businesses to meet the growing demand for high-quality concrete nails. The machine is powered by a 4 kW motor, providing ample energy to handle the demanding concrete nail-making process.
The Concrete Nail Making Process:
Wire Drawing:
The Concrete Nail Making Machine begins the manufacturing process by drawing high carbon steel wire (such as Number 60#/55# wire) to reduce smaller diameter for example 4.5mm/4.0mm, The wire is passed through a series of dies with progressively smaller diameters, then the wire gets hard during the drawing process, and will be hard for drawing, then it needs annealing to make the wire soft and easy to draw further.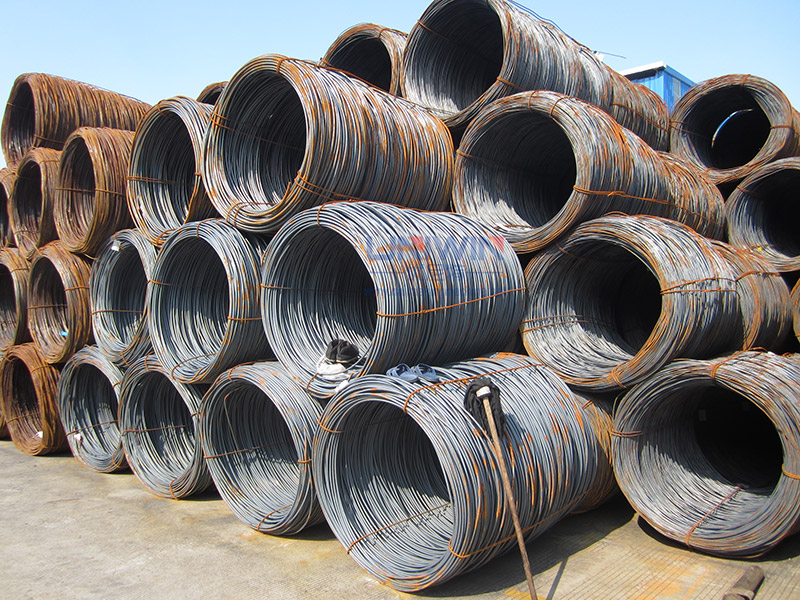 Annealing:
Following the initial wire drawing, the steel wire is subjected to an annealing process. This involves heating the wire to a specific temperature and then allowing it to cool slowly, which softens the wire and enhances its ductility, making it easier to work with in next step of wire drawing.
Wire Drawing Again:
After annealing, the steel wire is drawn once more to achieve the desired diameter and tensile strength for making the concrete nails. This secondary wire drawing process ensures that the nails possess the necessary qualities to withstand the demands of construction projects.
Nail Making:
At this stage, the Concrete Nail Making Machine cuts and forms the steel wire into concrete nails. The machine ensures consistent nail dimensions and shapes, resulting in a uniform final concrete nails. The nail-making process includes cutting the wire into predetermined lengths, shaping the nail heads, and forming the points.
Nail Polishing:
The Concrete Nail Making Machine also incorporates a polishing stage, during which the nails are polished to remove any burrs, sharp edges, or imperfections created during the nail-making process. Polishing not only improves the nails' appearance but also enhances their corrosion resistance by eliminating potential areas for rust formation.
Heat Treatment Again:
After nail-making, to further strengthen the concrete nails and ensure their longevity, the nails undergo a second heat treatment process within belt type furnace. This step refines the nail's microstructure and improves its overall mechanical properties.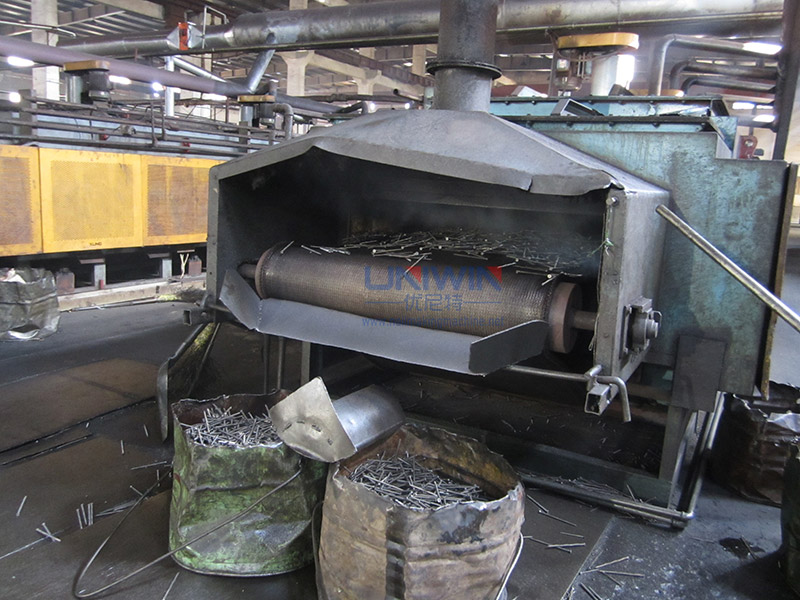 Galvanization:
The Concrete Nail Making Machine can be equipped with a galvanization module to protect the nails from corrosion and increase their lifespan. Galvanization involves coating the nails with a thin layer of zinc, which acts as a barrier against moisture and other corrosive elements. This process can be done through various methods, such as hot-dip galvanizing, electroplating, or mechanical plating.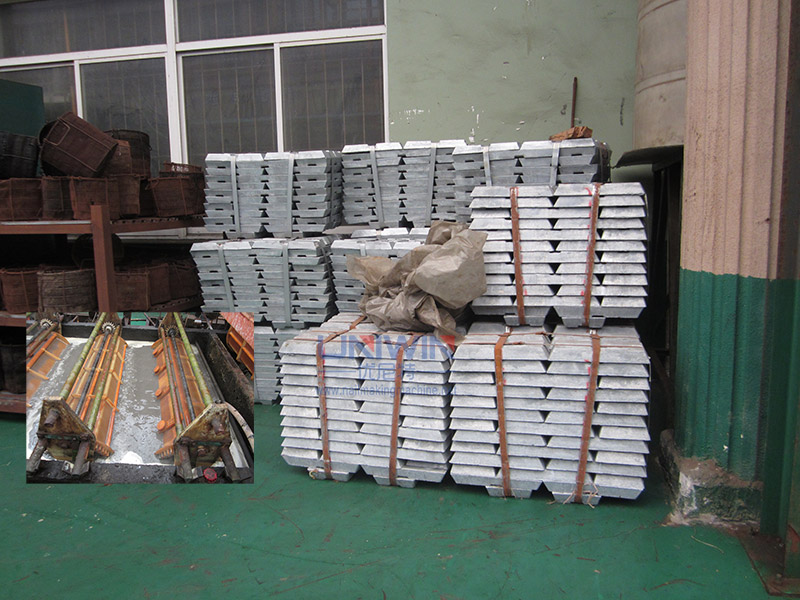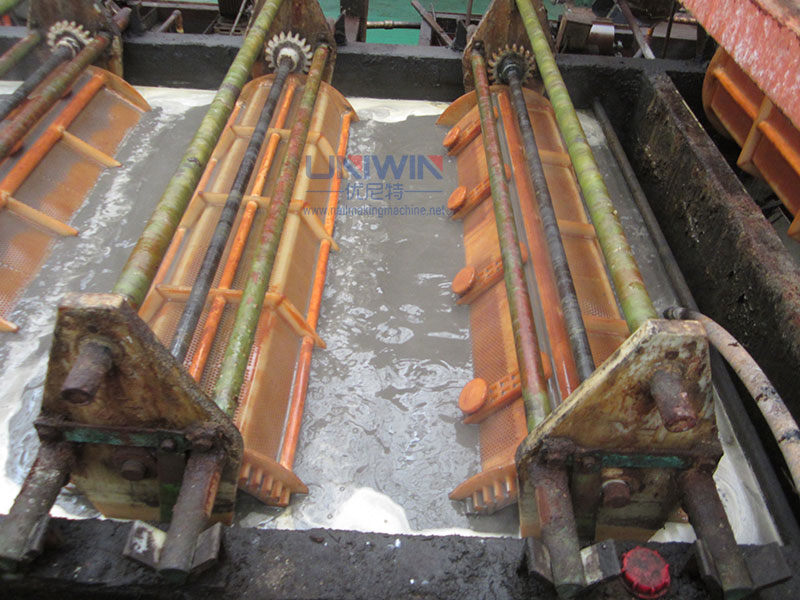 Packing:
Finally, the Concrete Nail Making process facilitates the packing of the nails for distribution, ensuring that they are properly stored and protected during transportation to construction sites or retail stores.
Applications of Concrete steel nails:
Concrete nails/Cement nails are used extensively in various industries due to their durability, strength, and ability to penetrate hard surfaces. Some of the key applications of concrete nails include:
Construction industry: In the construction industry, cement steel nails are commonly used to fasten materials such as gypsum board, wood, and metal to concrete surfaces. Cement steel nails ensure stability and safety when withstanding the pressures of construction work.
Infrastructure projects: Cement steel nails play a key role in infrastructure projects, such as bridge and road construction, for securing components and reinforcing structures. For the high standards required in these projects, cement steel nails are an ideal solution.
Renovation and retrofit projects: Cement steel nails are often used in renovation and retrofit projects to secure new materials to existing concrete surfaces. Cement steel nails can effectively anchor new components to existing structures, ensuring the success of renovation or retrofit projects.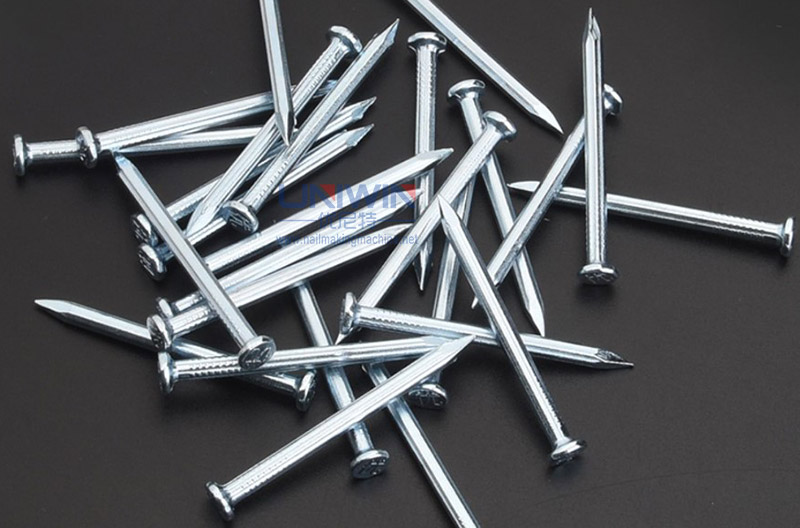 Industrial and commercial applications: Cement steel nails are also used in various industrial and commercial applications, such as securing machinery, equipment, and fixtures to concrete floors and walls. In these situations, the strength and durability of cement steel nails are particularly important.
Electrical installations: Cement steel nails can be used to secure cables, wires, and electrical equipment to concrete walls and ceilings. This ensures the safe and stable operation of electrical systems.
Interior decoration: In interior decoration projects, cement steel nails can be used to secure decorative items and other design elements to concrete walls. These nails provide stable support for interior design, ensuring that decorations are securely fastened to the wall.
Tag: Steel nail making machine