Nail galvanizing equipment for wire nails/roofing nails/concrete nails/clout nails/screw nails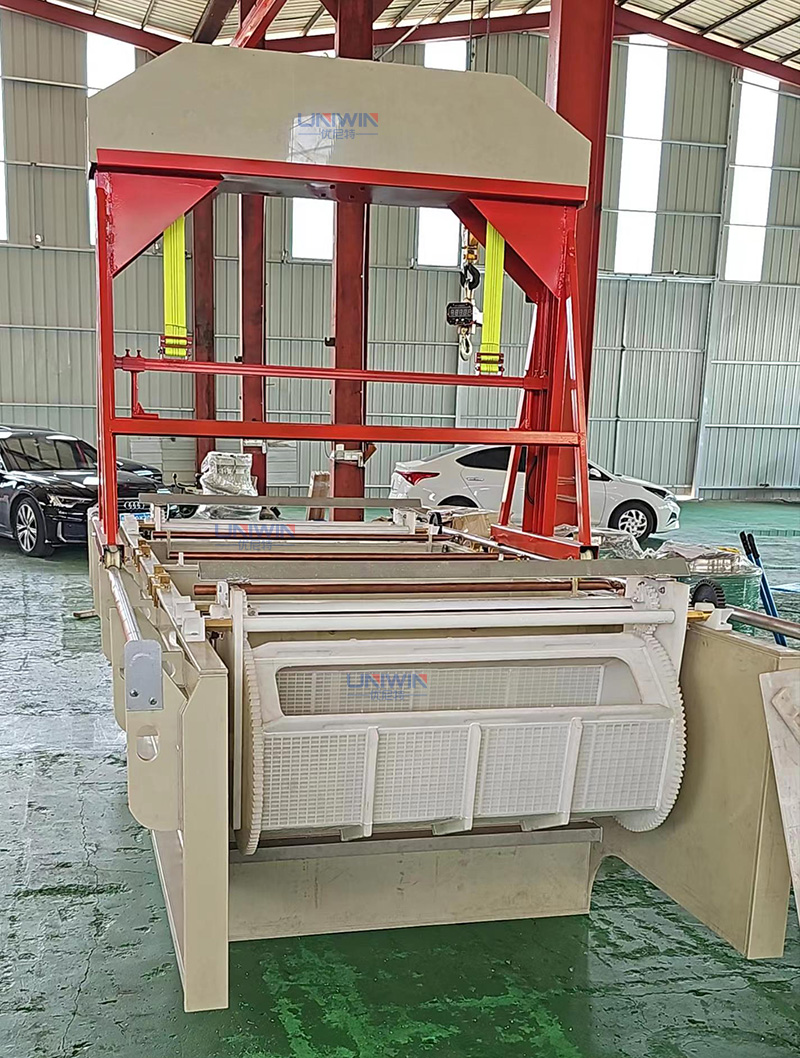 Nail galvanizing equipment is a set of machinery that uses electro-galvanizing or hot-dip galvanizing methods to effectively galvanize wire nails, roofing nails, concrete nails, and screw nails… Uniwin galvanizing equipment adopts electro-galvanizing surface treatment, which uses electric current to coat a thin layer of zinc on the metal surface to prevent rust and corrosion. This method provides a smoother, more uniform finish than hot-dip galvanizing.
As the demand for high-quality, rust- and corrosion-resistant nails continues to grow, the importance of electro-galvanizing equipment becomes even more prominent. This equipment is suitable for galvanizing various nails, such as roofing nails, screw nails, concrete nails, and other metal fasteners. Galvanized nails are commonly used in outdoor applications such as deck building, roofing, structural framing, and exterior finishes.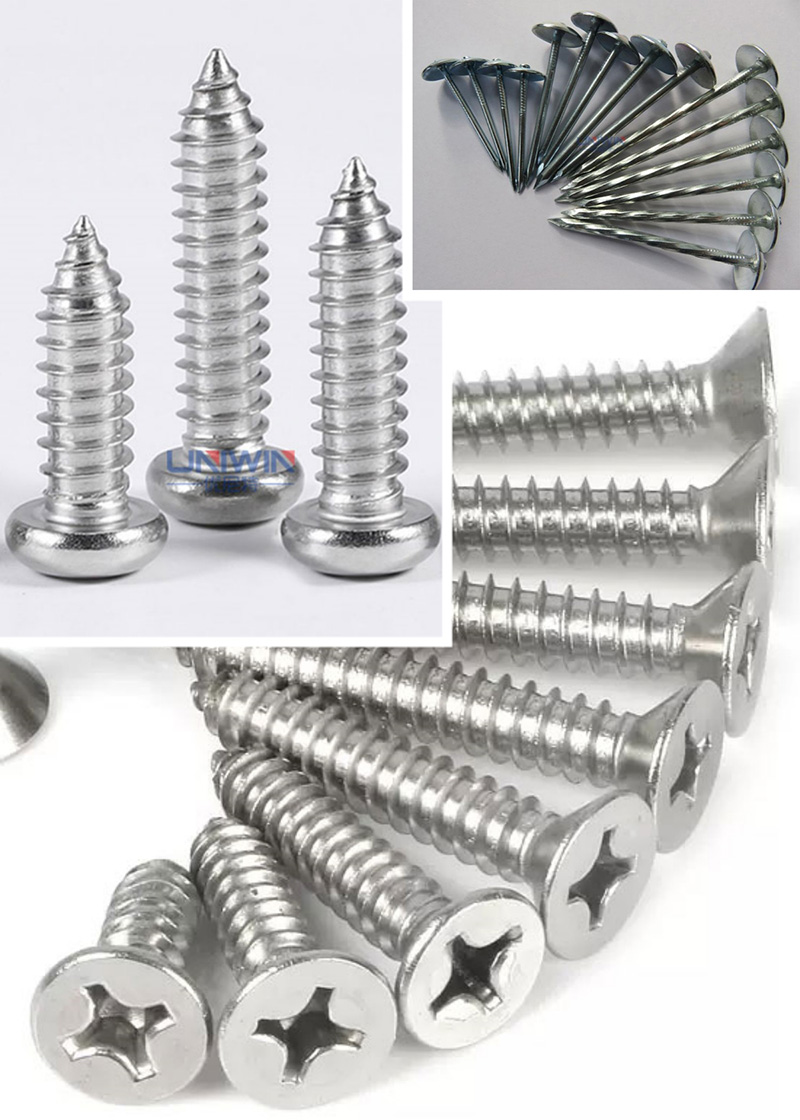 Advantages of electro galvanizing compared to hot-dip galvanizing
Uniform Coating: The electro-galvanizing process ensures a smooth and uniform zinc coating, providing consistent protection.
Precision: The process allows for better control over the thickness of the zinc layer, better for specific requirements to be met.
Aesthetics: Electro-galvanized surfaces are typically shinier and more refined than hot-dip galvanized surfaces.
Cost-effective: Electro galvanizing is relatively quicker and more economical than hot dip galvanizing.
Galvanizing is a protective process that coats nails with a zinc layer to prevent rusting and corrosion. The process allows large volumes of nails to be efficiently galvanized for construction, industrial, and craft uses. There are mainly eight steps as follows to galvanizing nails, such as roofing nails, concrete nails, screw nails, and wire nails:
Polishing→Rinsing→Galvanization→Rinsing→Blue-White Passivation→Rinsing→Rinsing with Hot Water→Drying
Key parts of nail galvanizing equipment 
Drum: It contains the zinc plating solution in which the nails are immersed during galvanizing. It is usually made of PP non-conductive material.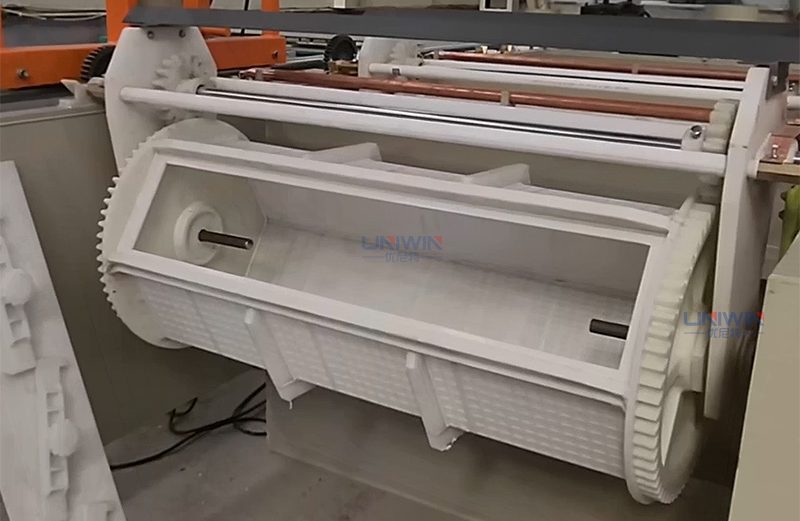 Anode: It is made of high-purity zinc and is immersed in the drum to provide a source of zinc ions for electroplating.
Cathode: The nail to be coated is connected as a cathode and suspended in the drum. Applying an electric current causes zinc ions to deposit on the nail surface.
Rectifier: This device converts AC into DC required for the electroplating process. It controls the voltage and current strength applied to the electrodes.
Passivation and rinse tank: Passivation refers to using strong oxidants or electrochemical methods to oxidize metal to slow down the corrosion rate of the metal. The cleaning tank is used to remove chemicals left behind after galvanizing.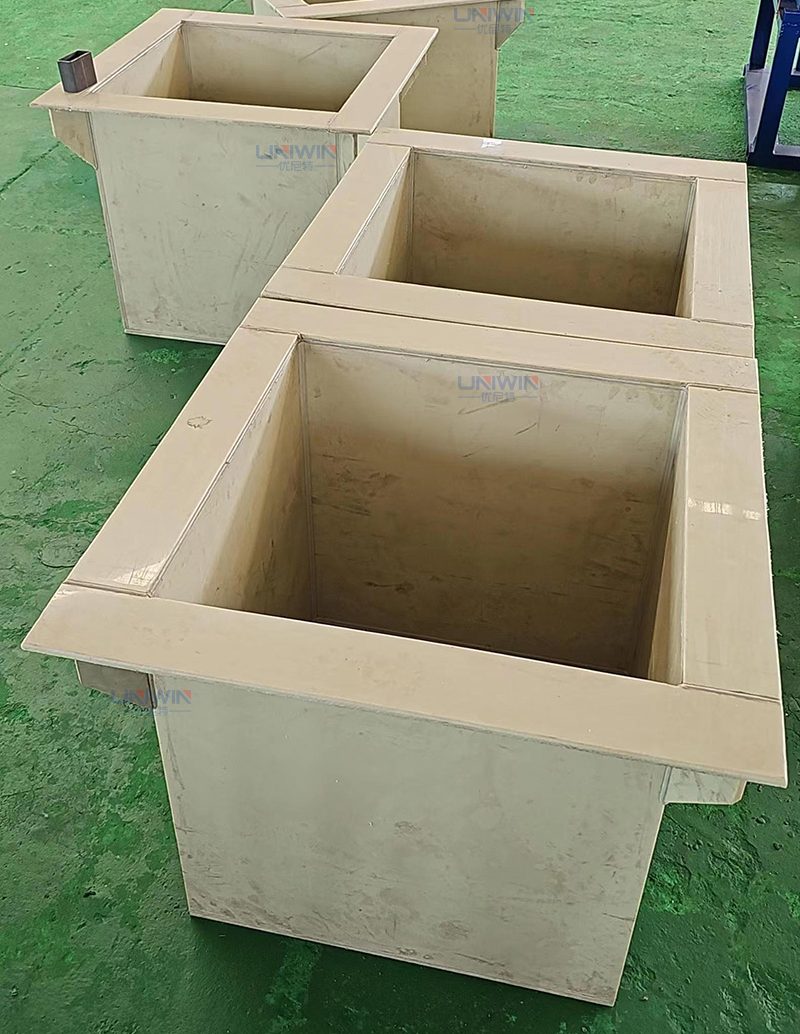 Refrigerating machine and serpentine radiating tube: They control the temperature of the plating solution because the process works best at a specific temperature.
Filter: This device removes contaminants and particles from the plating bath to maintain solution quality.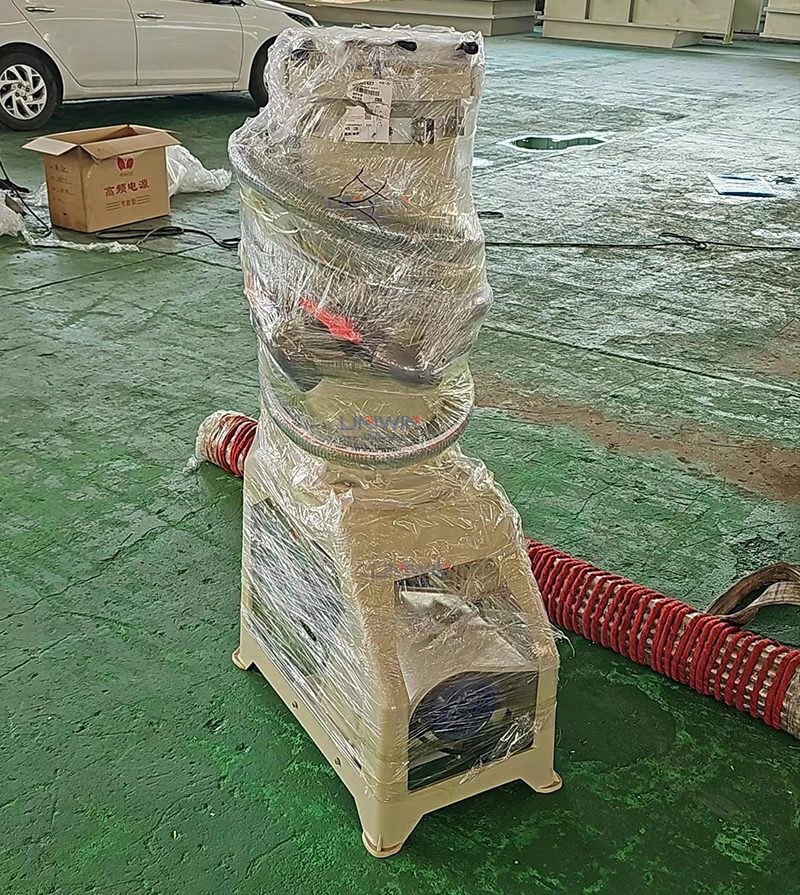 Dryer: It dries the nail surface and diffuses the hydrogen ions in the coating during the heat preservation process to prevent hydrogen embrittlement damage to nails.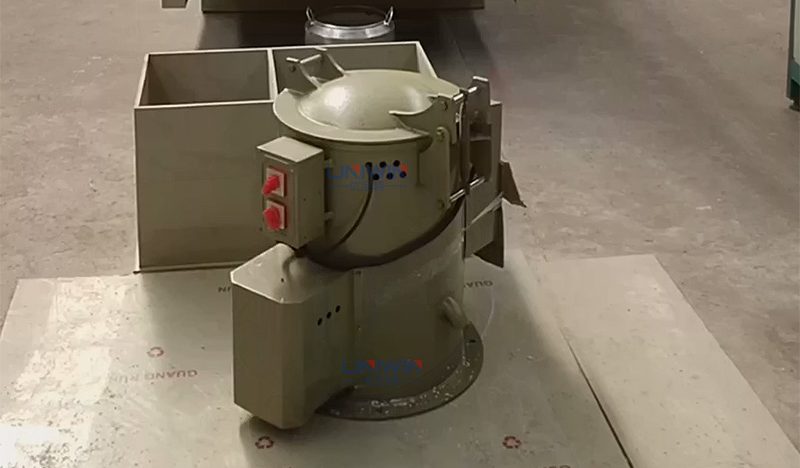 Rolling mechanism: Slowly rotate or move the nails in the groove to ensure even zinc coverage during electroplating.
High-frequency energy-saving electroplating power supply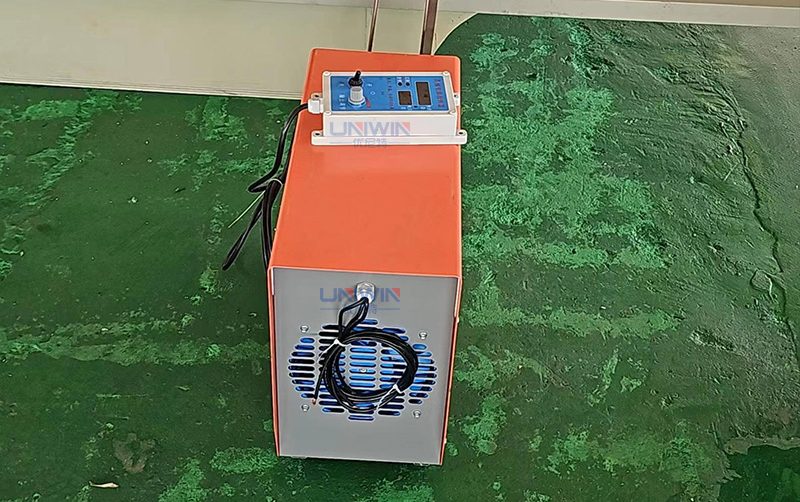 Nail galvanizing machine price
Nail galvanizing equipment can achieve corrosion protection by electrochemically depositing a zinc coating on steel by controlling temperature, current, solution stirring, and filtration. Correct settings are important for an efficient electro-galvanizing process.
The nail galvanizing equipment price is mainly determined based on output. We can provide corresponding galvanizing machine according to the output required by customers. For metal fasteners, galvanizing equipment price is USD 5,000-30,000.