U nails, also known as U-shaped nails or fencing staples, are fasteners that have two-pronged shanks and a U-shaped head design.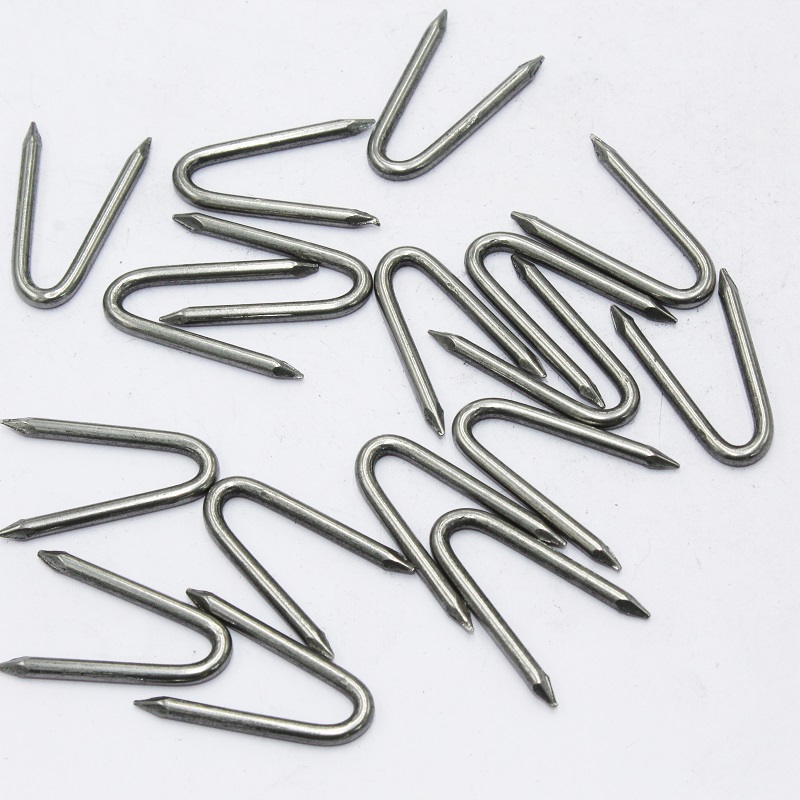 The nail shanks of U nails are available in smooth and barbed types for different requirements, with barbed U nails designed for greater staying power during use.
U nails are commonly used for attaching mesh fences or barbed wire to wooden posts and frames, hence the name fencing staples. They are available in different sizes and types to suit various requirements.
U nails Quantity Per Kilo
Below are the quantity-weight table of U nails in different sizes:
| Size | Length | Diameter | Quantity per Kg |
| --- | --- | --- | --- |
| 0.6 Inch | 19 mm | 2 mm | 1000 pcs |
| 1 Inch | 25 mm | 2.2 mm | 680 pcs |
| 1.2 Inch | 27 mm | 3 mm | 380 pcs |
| 1.5 Inch | 37 mm | 4.4 mm | 120 pcs |