What is the nail making machine price in the USA?
Nail making machine price in the USA ranges from USD 2000 to 7000 per set with five models: Z94-1C, Z94-2C, Z94-3C, Z94-4C, and Z94-5C nail making machine.
Wire drawing machine uses wire drawing dies to reduce the wire diameter, and the price in the United States is USD 2000-3000/set.
Nail polishing machine uses saw dust to make nails smooth and bright. SD 400 and SD 1000 nail polishing machines are commonly used, and the price in America is USD 1000-2000/set.
Nail cutter grinder is to grind the nail cutter when it becomes blunt and makes it sharp again, and the price in the United States is USD 600/set.
USA nail market introduction
The American nail industry is highly developed and competitive, focusing on technological innovation and mass production to serve domestic and foreign construction needs. The U.S. nail market is estimated to be approximately 5 billion dollars. Around 2.5 billion pounds of nails are produced each year. Modern high-speed automated machinery enables large-scale nail production, with an annual capacity of billions of nails. Common nails include array nails, round head nails, smooth shank nails, galvanized nails, roofing nails, brad nails, nails, etc., primarily used in the construction industry, pallets, furniture, etc. Large retailers, hardware stores, timber mills, and building material suppliers assumed the domestic distribution of the nails. At the same time, the nail market also has challenges from competition from cheaper imported nails, raw material costs, and the impact of tariffs.
What is the nail making machine?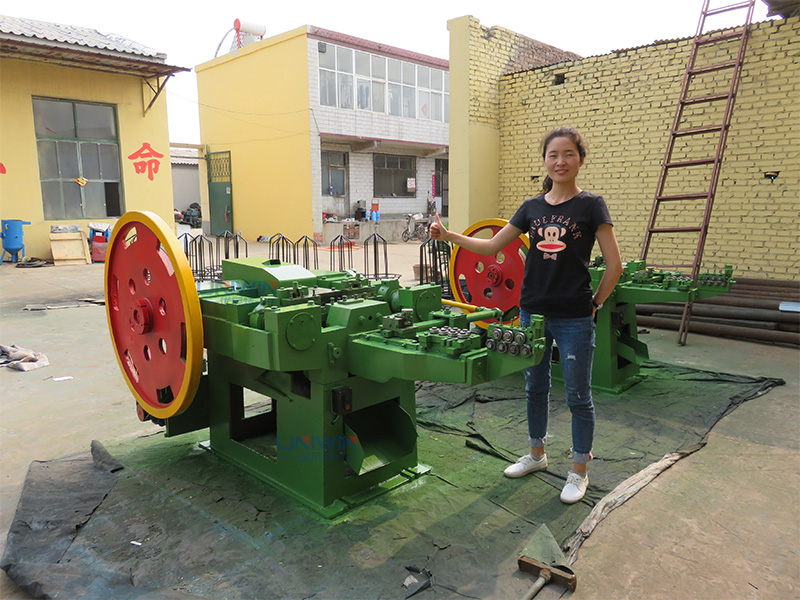 The nail making machine is an industrial machine that can produce 1-6 inch nails from steel wire. The basic principle is to transform the steel wire into nails through a series of processes, such as straightening, heading, cutting, and pointing. This machine greatly increases production speed and reduces the cost of nail making. The Z94-C series nail making machine is widely used and sold in many countries like Kenya, Turkey, South Africa, Uganda, Ethiopia, Nigeria, Ghana, etc.
What are the types of nail making machines?
There are several nail making machine types, including Uniwin brand Z94-C series nail making machine, Enkotec brand high speed rotary type nail making machine, and Zeus brand nail making machine 700 pcs/min.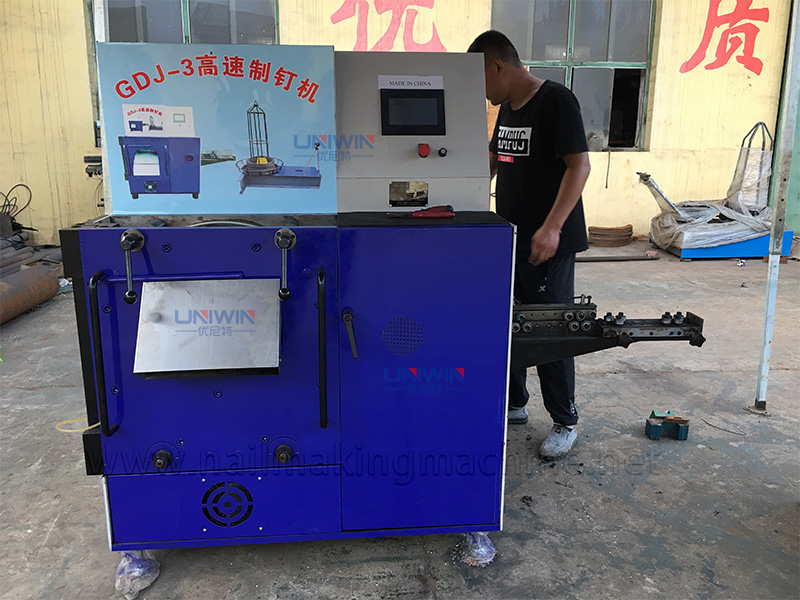 How to import nail making machine to the USA?
Here are some critical considerations for importing nail making machines into the USA:
Identify suppliers: Research international machinery manufacturers that can provide industrial nail making machines meeting U.S. quality and production standards.
Import regulations: Check federal and state regulations for industrial equipment imports. Some products might be subject to specific safety standards or need certifications before they can be imported.
Shipping: Hire an experienced freight forwarder to handle customs documentation, shipment via sea and delivery to the USA port – Washington, New York, Miami, Los Angeles, San Francisco, or Seattle Port.
Documentation: Ensure all required documentation is in order, including bill of lading, commercial invoice, packing list, certificate of origin, Import License (if required), etc.
Customs clearance: Submit bill of lading, commercial invoice, and packing list to U.S. Customs and Border Protection and pay applicable import duties.
Nail standards in the USA
The American Society for Testing and Materials (ASTM) is one of the leading organizations in the United States that develop nail standards. Organizations like the American Wood Council (AWC) may also provide guidelines or standards for using nails. Based on nail type and application, the standard specifies material requirements, dimensions, mechanical properties, performance, testing, packaging, etc. For example, a regular 16D nail will have a certain standardized length and diameter. There are many types of nails, such as facing nails, framing nails, masonry nails, roofing nails, etc., and each type has a specific purpose. Different nails can be made from different materials, such as steel, stainless steel, or aluminum. Nails may also be coated depending on their application to prevent rust or enhance grip, such as galvanized nails (coated with zinc) or vinyl-coated nails.
Our nail making machines can produce nails that meet American nail making standards. If interested, don't hesitate to contact us via email, WhatsApp, Facebook, Twitter or LinkedIn.
Our customers in the USA