What is the nail making machine price in Turkey?
Nail making machine price in Turkey ranges from USD 2000 to 7000 per set, and the price in Turkish lira is TRY 53,040-185,642/set with five models: Z94-1C, Z94-2C, Z94-3C, Z94-4C, and Z94-5C nail making machine.
Wire drawing machine uses wire drawing dies to reduce the wire diameter, and the price in Turkish lira is TRY 53,040-79,561/set.
Nail polishing machine uses saw dust to make nails smooth and bright. SD 400 and SD 1000 nail polishing machines are commonly used, and the price in Turkish lira is TRY 26,520-53,040/set.
Nail cutter grinder is to grind the nail cutter when it becomes blunt and makes it sharp again, and the price in Turkish lira is TRY 15,912/set.
Turkey nail market introduction
India has a solid industrial foundation and is one of the emerging economies in the world. The booming construction industry, manufacturing advantages and export potential are the key growth drivers for the nail market. Turkey has about 200 organized nail manufacturers, producing different varieties of steel, aluminum, and plastic nails. Turkey's nail market is estimated to be around 1.2 million tons per year, worth over $1 billion. Turkey is one of the major nail producing and consuming countries. The nails made are used in the construction industry, pallets, crates, furniture, cars, etc. Nails are distributed to wholesalers, hardware retailers, and stores, which can meet the needs of all parts of the country.
What is the nail making machine?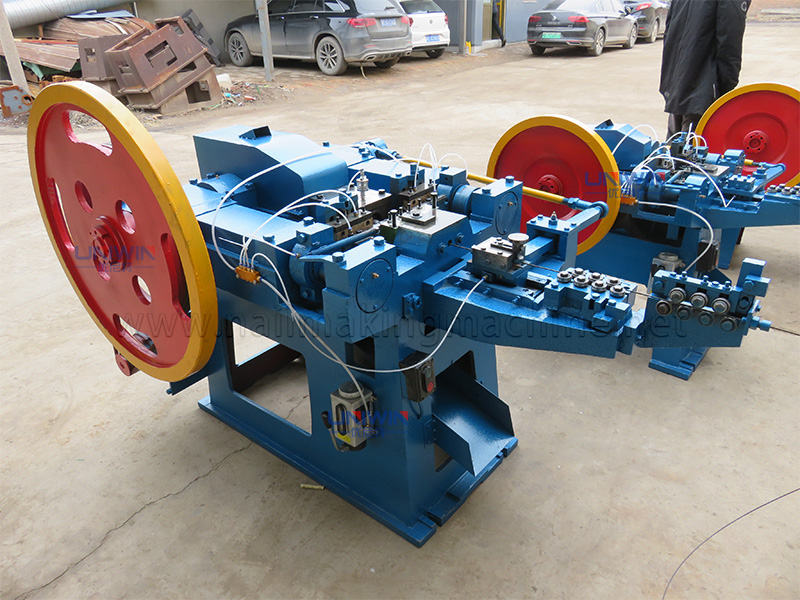 The nail making machine is an industrial machine that can produce 1-6 inch nails from steel wire. The basic principle is to transform the steel wire into nails through a series of processes, such as straightening, heading, cutting, and pointing. Major components of the nail making machine include a feeding system, pin punch, nail cutter, nail mold, and collection system. The Z94-C series nail making machine is widely used and sold to many countries like Kenya, Turkey, South Africa, Uganda, Ethiopia, Nigeria, Ghana, etc. This machine greatly increases production speed and reduces the cost of nail making. And the nails produced by the machine are widely used in construction, pallet making, fencing, packaging and other industries.
How to import nail making machine to Turkey?
Here's a generalized guide for importing nail making machines into Turkey:
Identify suppliers: Research and find reputable machinery manufacturers in China.
Select machine: Consider production capacity, speed, features, and budget when selecting the right nail making machine model to import.
Import regulations: Check Turkey's import policies, duties, and documentation required for industrial machinery and obtain necessary permits.
Arrange logistics: Hire an experienced freight forwarder to handle shipping and delivery of the machinery to a Turkish port – Istanbul Port, Izmir Port, Izmit Port or Mersin Port via sea freight.
Documentation: Prepare a commercial invoice, packing list, and bill of lading, and get it certified by the Turkish consulate at the origin.
Customs clearance: Submit import documents to Turkish customs and pay applicable import duties and taxes to clear the nail machine.
Nail standards in Turkey
As in many other countries, nail standards in Turkey are usually defined by a national standards organization that considers international standards and adapts them to local conditions and requirements. Turkish nail standards in Turkey are generally developed by the Turkish Standards Institute (TSE), the leading national standards body. The standard has detailed specifications for different types of nails, covering aspects such as dimensions, material composition, mechanical properties, coatings, and other relevant parameters. TSE nail quality standards ensure the safety, strength and reliability of nails used in the Turkish construction, carpentry, and packaging industries.
Our nail making machines can produce nails that meet Turkish nail making standards. If interested, don't hesitate to contact us via email, WhatsApp, Facebook, Twitter or LinkedIn.
Our customers in Turkey