Nails counting packing machine 20-100 pieces/bags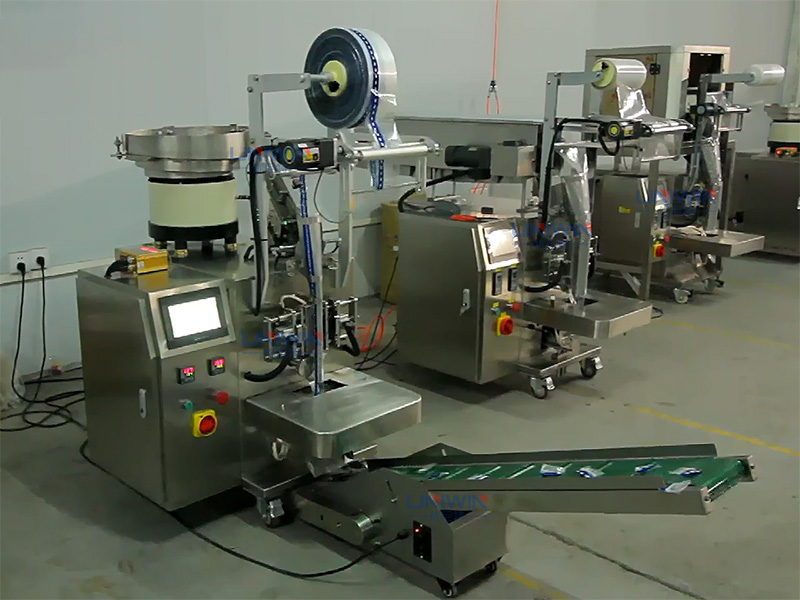 The nail counting packing machine is a special machine used in industry to efficiently count and pack 20-100 pieces of nails into plastic bags, such as screw nails, wire nails, roofing nails, concrete nails, clout nails, etc. This type of machine is typically used in industries that produce or distribute nails and other small hardware components.
The machine is designed to automate the nail counting and packaging process, saving time and reducing labor costs. It mainly consists of a vibrating plate, film roll, bag former, touch screen, sealing and cutting mold. The touch screen adjusts the length of the packaging bag, while the width is achieved by changing the bag former.
Packaging quantity of nails in different sizes:
Nails length-20mm  normal diameter 80 psc/bag
30mm  normal diameter 65 psc/bag
45mm  normal diameter 45 psc/bag
50mm  normal diameter 36 psc/bag
…
Please send an inquiry for more details.
Nail counting packing machine parameter
| Model | UN-320T1 | Measuring Type | Light Curtain/ Fiber Counting/Track Positioning |
| --- | --- | --- | --- |
| Voltage | 220V, 50/60Hz | Seal Mode | Back Sealing, Three/Four Sides Sealing |
| Power | 1.2kw | Edge Width | 8-10mm |
| Air Pressure | 0.4-0.8MPa | Notch Form | Tooth Form |
| Packing Material | OPP/CPP/PE Composites | Exhaust Way | Pinhole Exhaust |
| Bag-Making Method | Elephant Trunk, Pneumatic Sealing and Cutting | Film Width | Max 300mm |
| Bag Length | Max 250mm | Film Thickness | 5-15C |
| Bag Width | 70-150mm(Adaptable) | Machine Weight | 500kg |
| Packaging Speed | 4-16 Bags/min | Machine Size | 700*600*1550kg |
Nail/screw counting and packing machine spare parts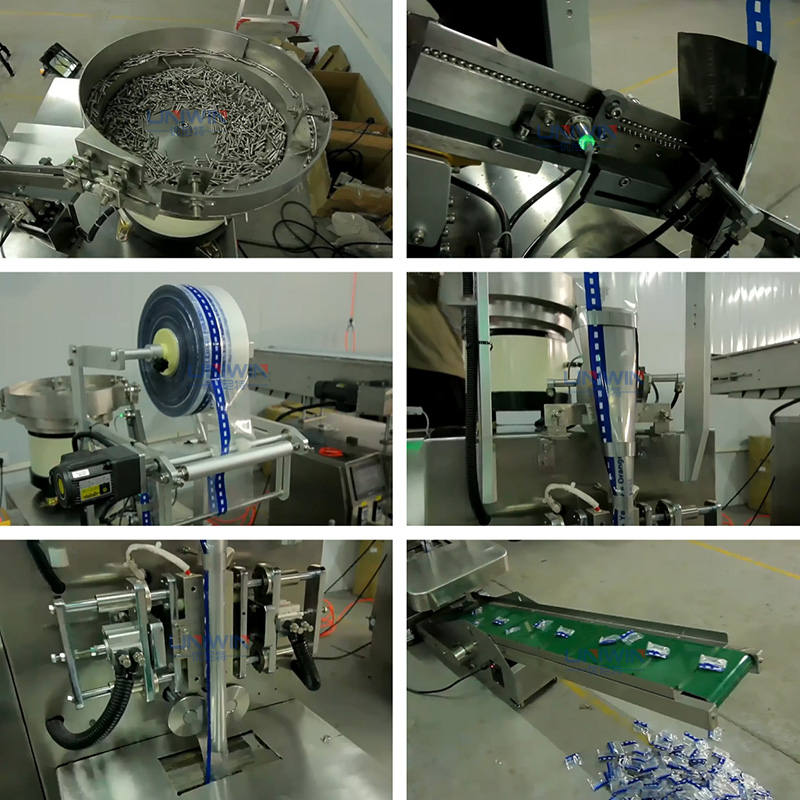 Advantages of nail counting packing machine
Improve efficiency. This machine can automatically perform the nail counting and packing process, significantly improving efficiency and saving time compared to manual counting and packing methods.
Accurate counting. The machine is equipped with an intelligent counting system to ensure accurate counting of nails.
Consistent packaging. The machine's packing process is standardized, ensuring consistent packing of nails. This feature can improve brand image and customer satisfaction.
The machine is designed to accommodate different sizes and types of nails, allowing it to meet different production needs.
Reduced labor costs. By automating the counting and packing process, these machines reduce the need for manual labor and save labor costs.
Improved safety. The nail packing machine is equipped with safety features, including sensors and guards, to prevent accidental contact with moving parts and ensure a safe working environment.
Easy to operate. Once set up and configured, these machines typically require minimal training, making them easy to integrate into existing production lines.
Finished products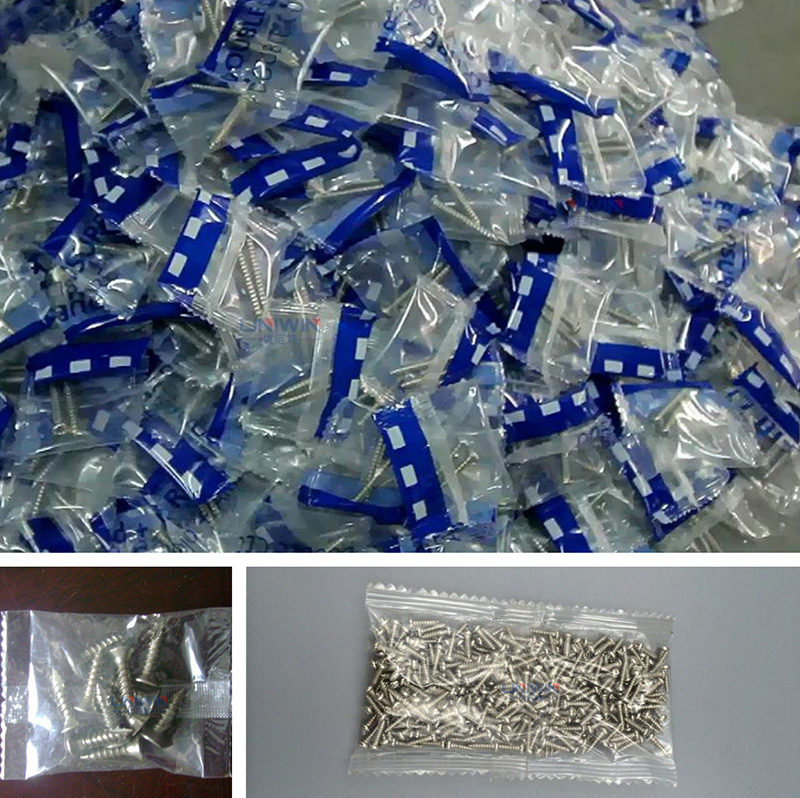 Factory show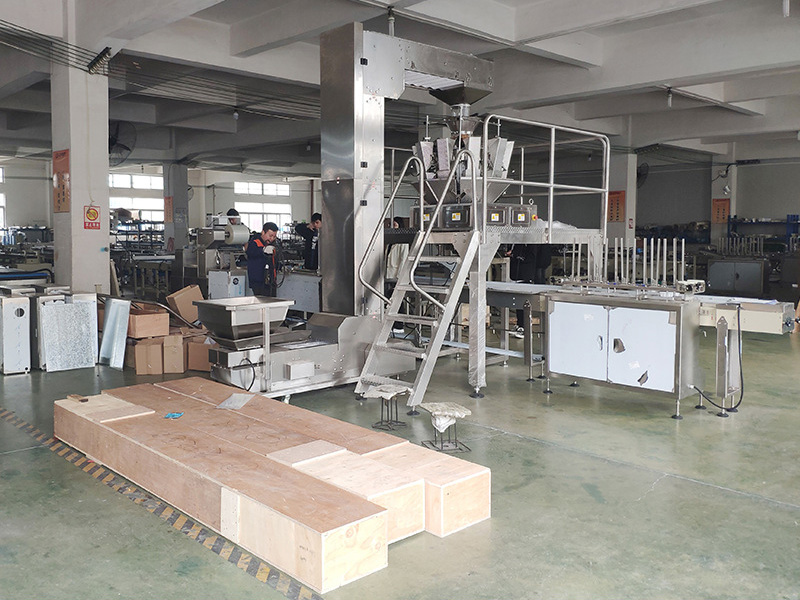 Automatic nail counting packing machine price
The nail counting and packaging machine price is around USD 10,000. The cost will vary based on customization requirements, and please contact us for your accurate quote.