High-Speed Nail Making Machine Introduction:
High speed nail making machine is the new designed nail machine type for making wire nails, D type nails, paper nails, double head nails and clout nails. Speed 600-800 pcs/min, Model X50, X90 and X130B.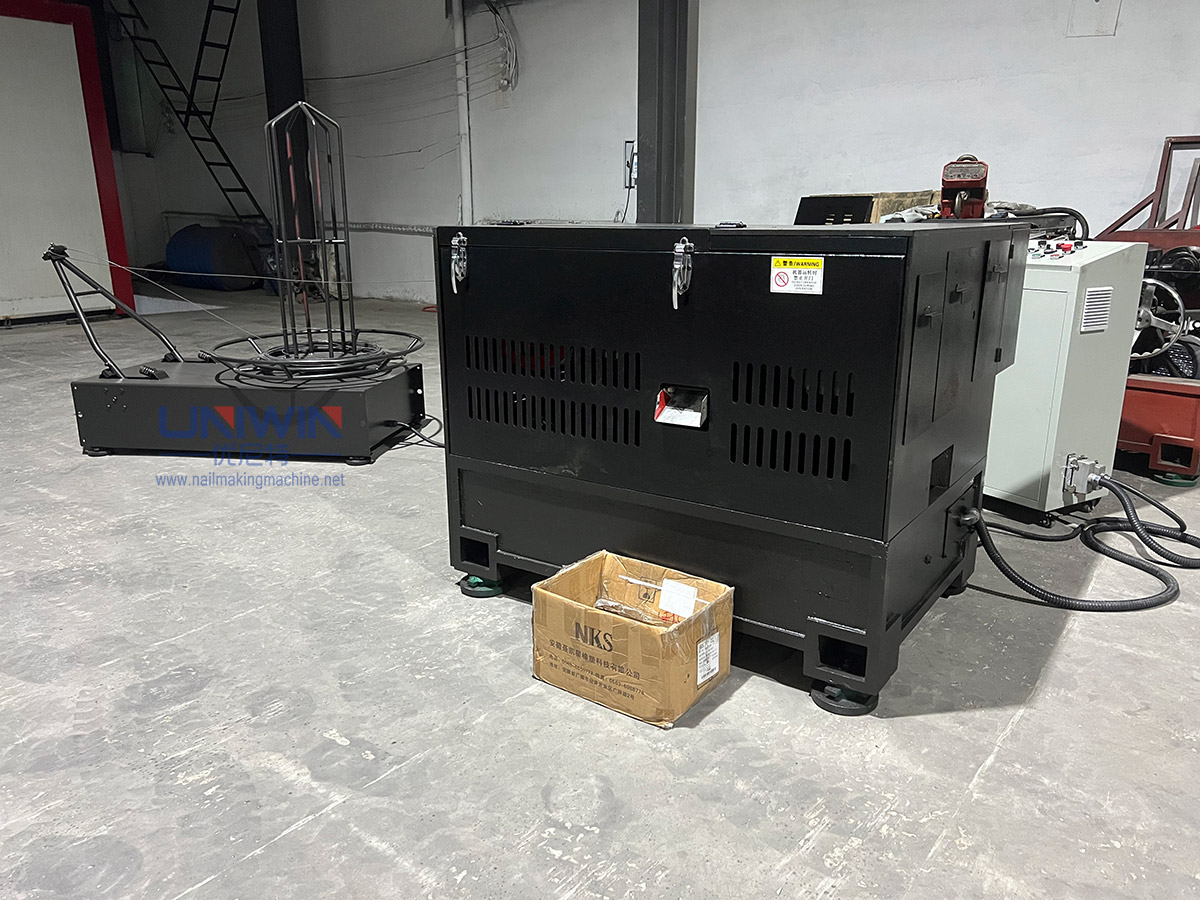 With the development of nail making history, the factory has higher and higher requirements for the speed and output of nail making machines. Therefore, we have developed the new generation of high-speed nail machines with a power of 5.5 kw and a speed of 800 nails per minute.
First generation nail making machine: Taiwan technology, Z94 series, speed 200-450 pieces/minute, model Z94-1C, model Z94-2C, model Z94-3C, model Z94-4C, model Z94-5C.
The second generation nail making machine: German technology, X90 series, speed 600-800 pieces/minute, model X50, X90, X130, X150.
Components of a High Speed Nail Making Machine:
Electric control cabinet: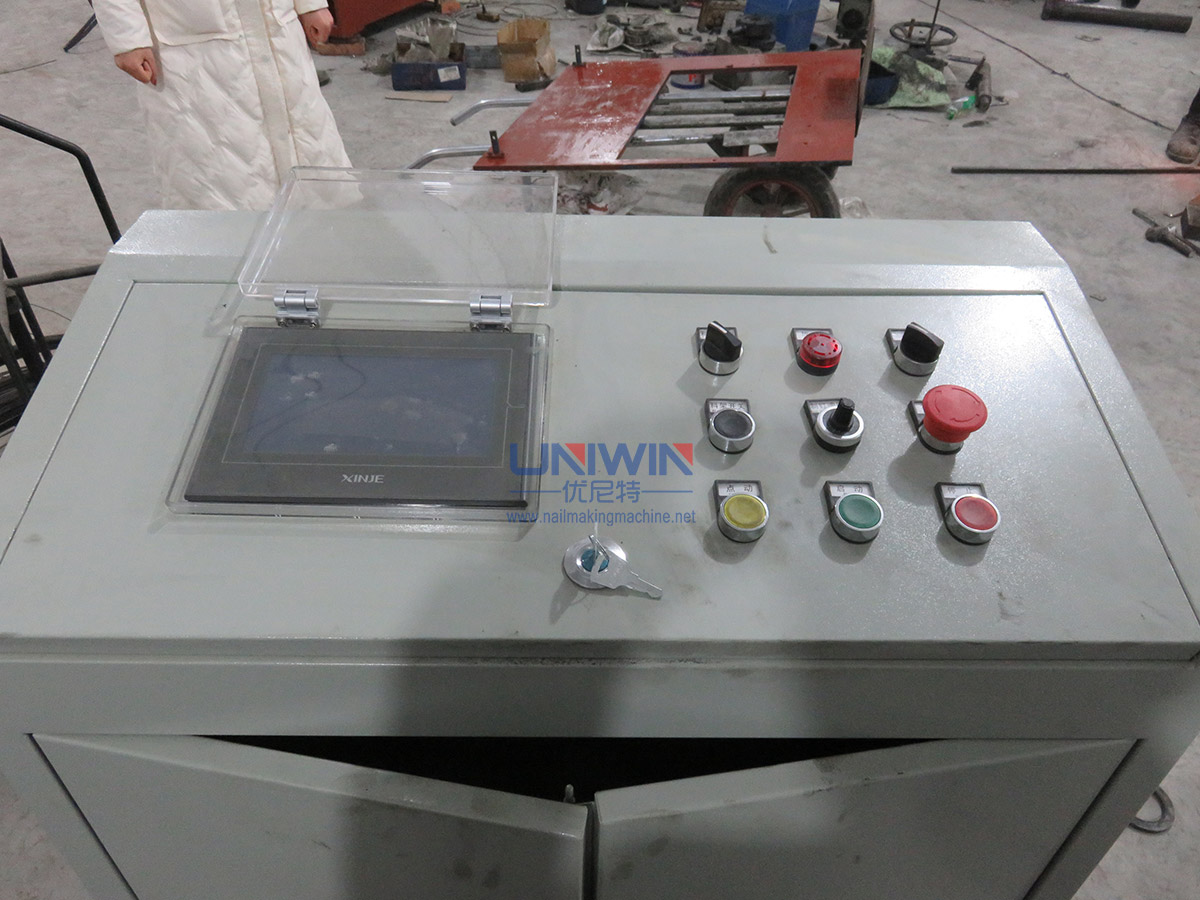 To control the start, stop, speed of the nail making machine automatically, The electrical parts brand we use are all China famous brand:
PLC: XINJE, Frequency converter: SINEE, Switch, contactor, etc.: Tianzheng Electric.
Wire Pay-off: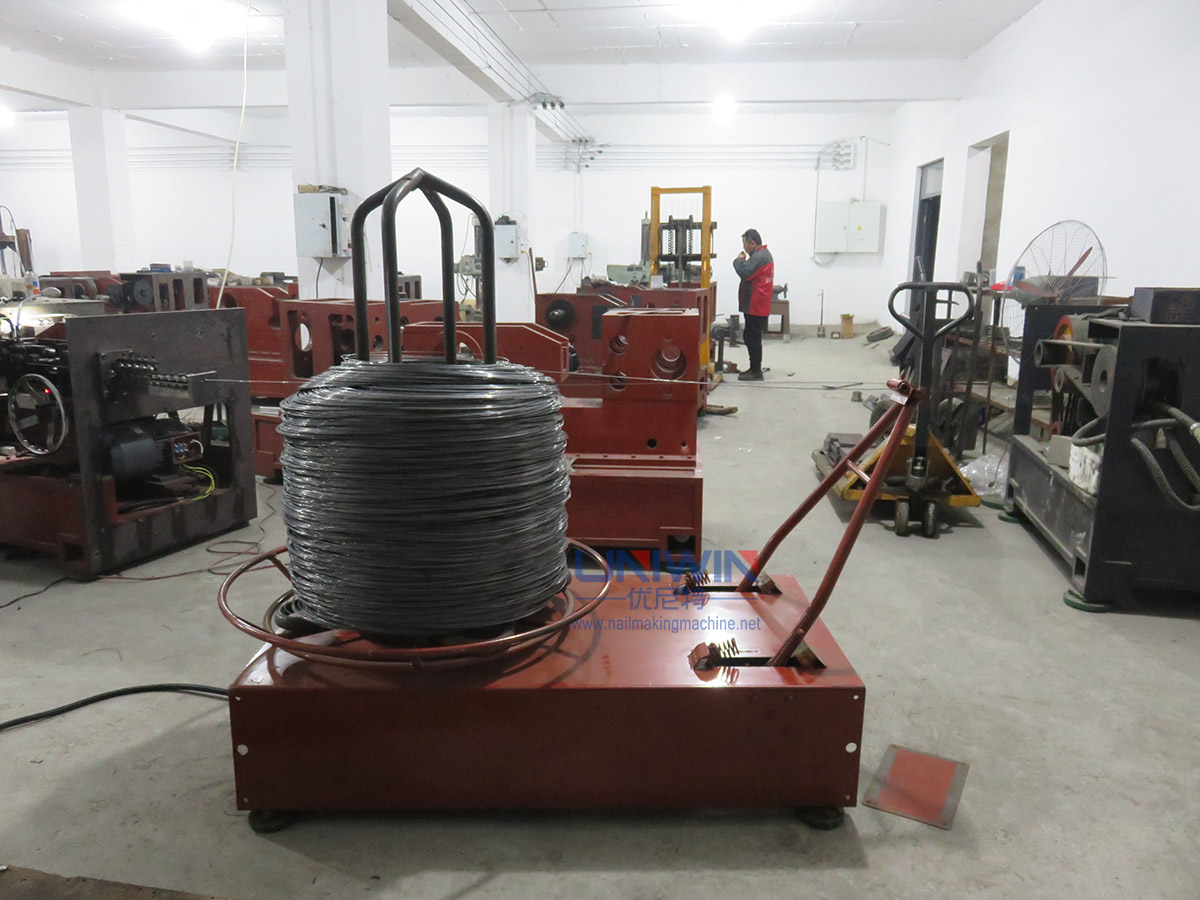 The wire payoff can load 800 kg cold drawing wire.
Wire straightening system:
to straighten the wire coils to straight wire for making the nail shank.
Nail conveying system:
Transfer the nails one by one to the heading and gripping system by the main belt.
Cutting system: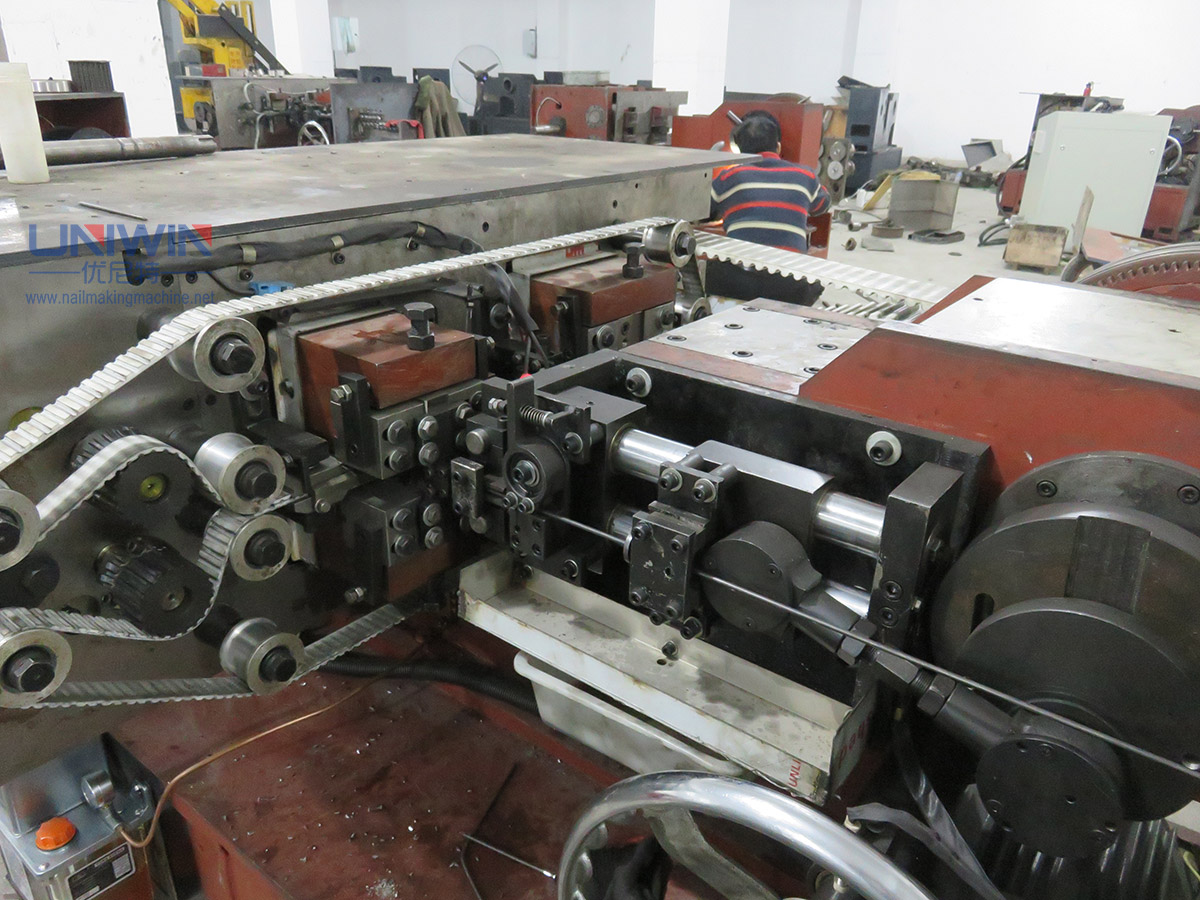 Gripping system:
Nail Head Forming system: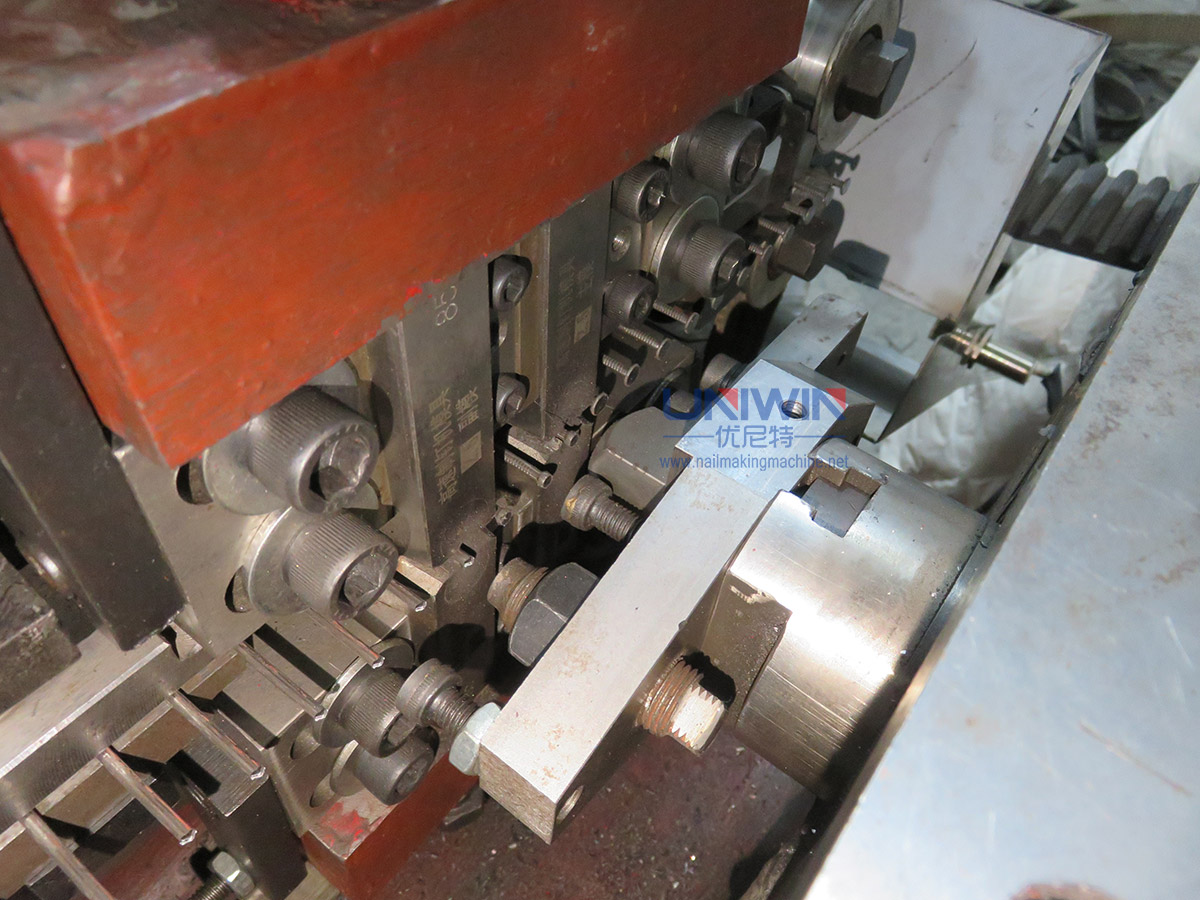 Automatic lubricating system:
The oil box will auto pump the lubrication oil to the machine parts.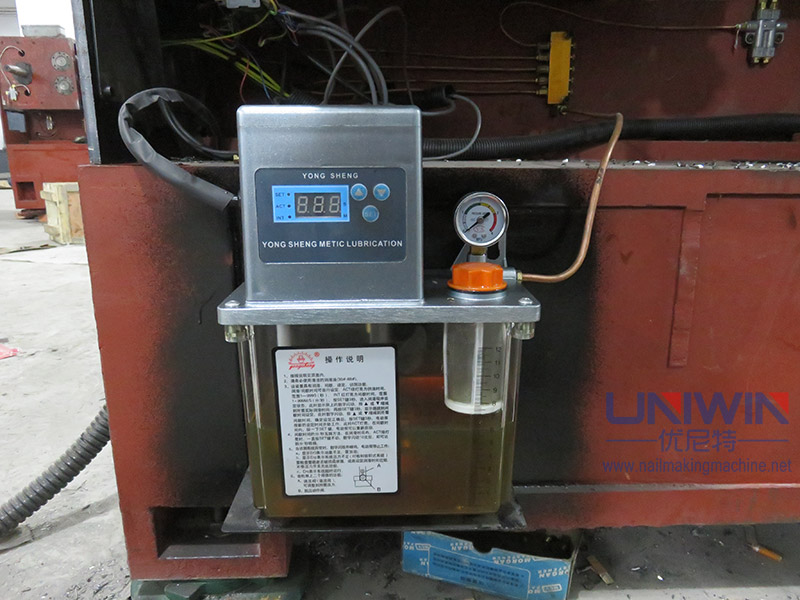 Nail outlet:
Advantages of High Speed Nail Making Machines:
1, Increased productivity: The output is 3 times higher than traditional Z94 type.
For example, the output in 8 hours are:
10 cm nails: 3600 kg.
7cm nails: 1800 kg.
5 cm nails: 750kg.
2, Improved efficiency and Reduced labor costs: one worker can operate 6-8 sets machines at same time.
3, Consistent quality of nails produced: The nails made by this high speed nail machine has higher consistency and more suitable for making coil nails, paper strip nails, plastic strip nails etc.
4, Save electricity consumption and workshop space.
High Speed Nail Machine Technical Specifications:
| Model | Nail Length (mm) | Nail Diameter (mm) | Motor (kw) | Speed (pcs/min) | Diemensions (mm) | Weight (kg) |
| --- | --- | --- | --- | --- | --- | --- |
| X50 | 25-50 | 1.6-2.8 | 5.5/1.5 | 800 | 1350x1050x1100 | 3100 |
| X90 | 45-90 | 2.0-3.5 | 5.5/1.5 | 750 | 1350x1050x1100 | 3100 |
| X130B | 70-130 | 2.5-4.5 | 7.5/1.5 | 600 | 1350x1150x1200 | 3400 |
| X150 | 70-150 | 2.5-4.5 | 7.5/1.5 | 550 | 1350x1150x1200 | 3400 |
Maintenance: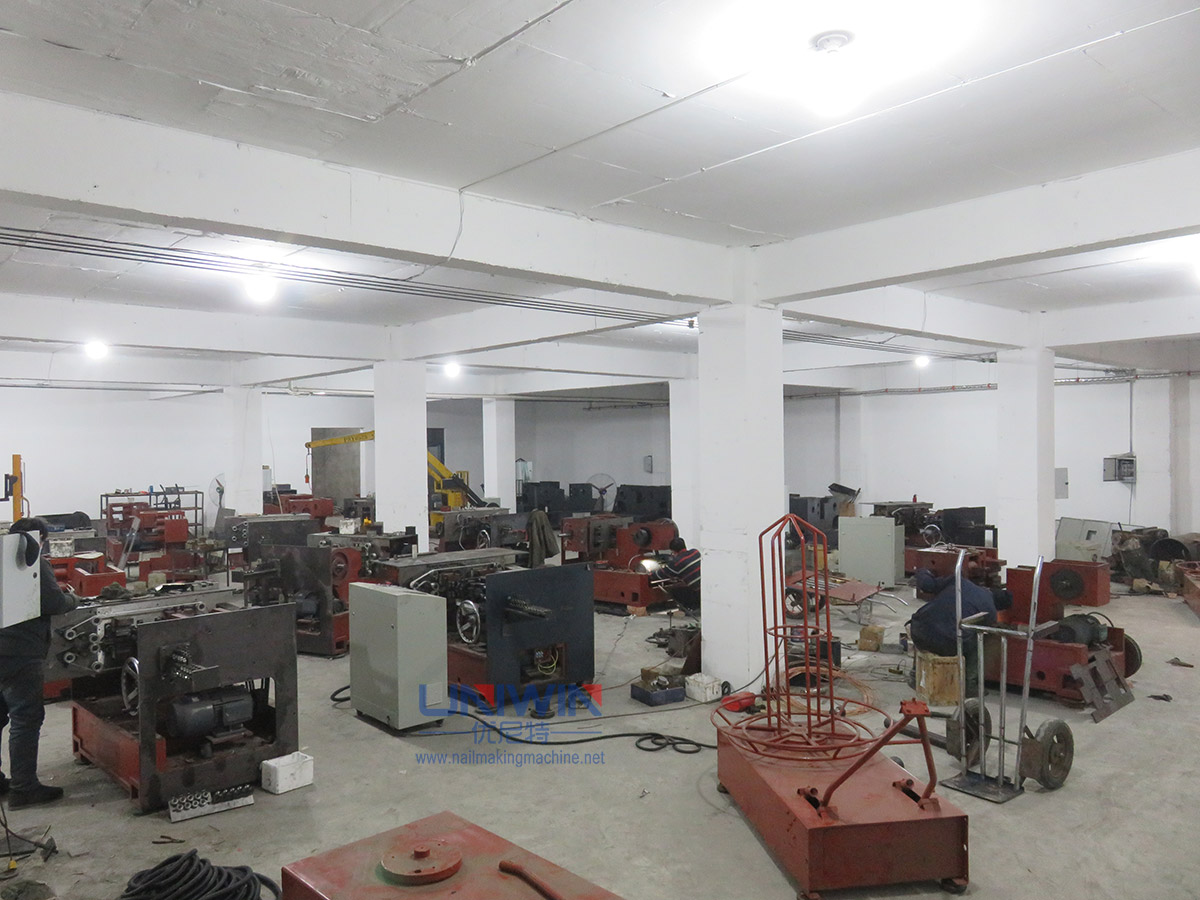 The maintenance of the high speed nail making machine is the daily work that must be done to keep the machine tool in good condition, prolong the service life and improve the production efficiency.
After the machine tool runs for a certain period of time, wear occurs due to the parts that are in contact with each other. Its working performance is gradually affected. At this time, the machine tool should be checked and adjusted regularly. Regular inspections should generally be carried out by operators under the guidance of maintenance personnel.
The maintenance cycle can be carried out with reference to this table below, or centralized inspection and maintenance can be carried out after the machine has been running for 500 hours.
Applications of Nails Produced by the High Speed Nail Making Machines:
Pallet Factory, Furniture Factories, Construction industry, Woodworking industry etc.
Spare Parts:
Nail Die/Nail Mold
Nail Cutter
Main Punch
Punch Base
Nail Transimission Belt
Main belt
Conclusion
The use of high-speed wire nail machine can greatly increase the output of nail making, greatly save the consumption of electricity and labor costs, greatly save the size of the workshop, and greatly reduce the production cost.